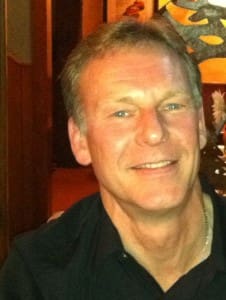 Tell us about yourself and how many books you have written.
I was schooled as a mechanical engineer and worked in manufacturing as a plant manager and various other positions. I have since started consulting in manufacturing part time and now write full time. The first book I wrote was called "A New Reality – A Wake up Call to Life's Mysteries" which journaled a series of strange events that happened in my life. A producer director I knew told me I should write a script based on that book and helped me with it. In the process of writing the script for that book I found I really enjoyed the freedom of writing fiction since the script was only "based" on a true story versus being totally true like the book was.
What is the name of your latest book and what inspired it?
Reluctant Gods is the name of the series that followed after "A New Reality." With the new knowledge I had from researching the first book, I thought I should write a fiction asking the question, "What if?" What if people could read minds and affect physical reality. Heck! They'd be like Gods! It was with the paranormal and scientific knowledge that I learned in writing the first book that the series, "Reluctant Gods"was written.
Do you have any unusual writing habits?
Hmmm. I like writing the most when I can be outdoors. I watched a series of lectures on colors and there have been studies that prove the color green is very stimulating to creativity. Outdoors, with green all around me, is when the words seem to flow the best. Actually, sometimes twice as well as during the winter when I'm indoors.
What authors, or books have influenced you?
Oh my gosh. Where should I start? I guess Anne Rice really introduced me to loving fiction since at the time I only read nonfiction and strictly for information and knowledge. Being trained as an engineer I learned to not waste time not learning. (And later found out what I was missing.) Anne taught me the pleasure of fiction. Other's I've loved were Richard Bach, Carlos Castaneda, Wayne Dyer, Evan Harris Walker's "The Physics of Consciousness", Shirley MacLaine's books, and most recently Debra Harkness, "A Discovery of Witches" Steven Tyler's Autobiography, "Does the Noise in my Head Bother you?"Michau Kaku's books and of course, Brian Greene's String Theory and right now, Ayn Rand's, "Atlas Shrugged."
What are you working on now?
I've started a novel about an empath and a sociopath in manufacturing. They of course have special abilities most people aren't capable of having, or most people have paradigms that wouldn't allow them to have the abilities. I'm not sure if it will become a series yet. I have also had requests to do more backstory on Reluctant Gods' character Aysel and even Leyna and Sevilen in the 1400s. So we'll see where the readers and my mind take me. Right now though, the Empath/Sociopath book set in an upper society, money making, manufacturing environment is the main focus.
What is your best method or website when it comes to promoting your books?
Word of mouth. Nothing beats it. Please talk up any authors books you love. It's really the only way to slice through the pack today.
Do you have any advice for new authors?
1) Don't quit. Writing is a job. You have to treat it as one. Get your words done everyday. Market some but don't let it rule your time completely.
2) Read lots.
3) Continue to experience life or you'll have nothing left to write about and your descriptions will be bland. You can't just hole yourself up and work. Smell, feel, taste, see, hear etc. Notice peoples quirks and motions for your characters. Be a part of life.
4) Let the characters write for you. Set them free.
5) Lastly, edit, edit, edit and edit some more. Edit for flow, edit for theme, edit for grammar, edit for efficiency of words etc. Focus on something different on each edit or you'll not have the gem your readers deserve.
What is the best advice you have ever heard?
You can do anything you want. Focus and do it.
What are you reading now?
Ayn Rand's "Atlas Shrugged." She made quite the effort on it. Much different than today's writing style but she has wonderful characters. Not a book for the feint of heart. It's even hard to hold up when reading it.
What's next for you as a writer?
To continue to read other fiction books as well as books on writing and style and continue to home my abilities in writing. Ultimately I want what I used to ask from my plant when I took a customer in it. That is, I wanted my customers to say, "Holy Shit! That's incredible!" when they saw the plant because they were so impressed with the processes and the people. We gave tours to about 40 groups of people a month and they all said that to me. I want the same for my readers. Isn't that what anyone providing a product wants their customers to say?
What is your favorite book of all time?
Has to be the one that started me on fiction. Anne Rice's "Tales of the Body Thief" from her vampire series. I read it several times. After that, Evan Harris Walker's, The Physics of Consciousness" for how it changed my paradigms of how the world is.
Thanks for doing this interview with me. It helped me answer some of my own questions I never asked myself.
Author Websites and Profiles
A.J. Aaron Website
A.J. Aaron Amazon Profile
A.J. Aaron Author Profile on Smashwords
A.J. Aaron's Social Media Links
Goodreads Profile
Facebook Profile