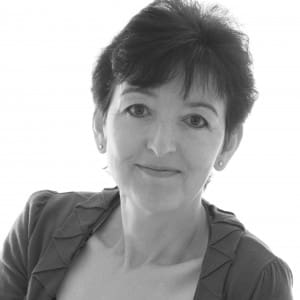 Tell us about yourself and how many books you have written.
I am a Crime Fiction Writer, specialising in Psychological Thrillers. Through my Agent, Caradoc King, I have book deals in France (Editions les Escales) and Germany (Random House).
As a Psychotherapist working with ex-offenders from infamous secure institutions, I've come face to face with the criminal mind. My first two stand-alone novels, THE EVIL BENEATH and GIRL ON A TRAIN, feature psychotherapist, Juliet Grey then journalist, Anna Rothman, in modern, grizzly London settings.
My third book is coming out soon, and I'm writing another one!
What is the name of your latest book and what inspired it?
THE EVIL BENEATH is a Psychological Thriller: 'A cryptic message, a body under a London bridge and Juliet Grey has no idea why she is being targeted and why her own possessions have been left on the corpse.'
Having lived in London for 15 years and then moved away, I wanted to write about the places I loved and knew well. It was a semi-nostalgic process, although of course, the events in the story are far darker than any I experienced living there – thank goodness. I wanted to capture the two aspects of the River Thames; one as a beautiful and majestic presence winding through the city, the other as a sinister force harbouring unexpected offerings. THE EVIL BENEATH has a great deal of atmospheric London about it. I can't give you a spoiler, but towards the end there's a really creepy, hidden place right in the heart of the city that few people know about.
Do you have any unusual writing habits?
Only that I can't stop. I've never worked so hard in my life! I tend to start with a single idea or 'hook' and I like to get a title early, so that I have a clean focus for the story. I used to wing it from the start – now, it's safer to do quite an extensive outline of the whole plot, although I do like to leave flexibility.
What authors, or books have influenced you?
Minette Walters was an early influence – then a whole pile of novels by Patricia Cornwell, Lynda La Plante, Kathy Reichs – I like novels with a strong female lead who is a professional related to forensics or psychology.
What are you working on now?
My second book, GIRL ON A TRAIN, is another stand-alone Psychological Thriller, featuring journalist, Anna Rothman:
'When a woman leaves a locket in Anna's bag before jumping under a train, Anna starts asking awkward questions, but loose ends surrounding an abducted four-year-old boy are only part of the picture and Anna finds herself thrust towards the centre of several chilling revelations.'
What is your best method or website when it comes to promoting your books?
Website: http://www.ajwaines.co.uk/ – you can see a Book Trailer on the Home page!
Amazon UK: http://www.amazon.co.uk/A-J-Waines/e/B00DI2TLPC/
Amazon US: http://www.amazon.com/The-Evil-Beneath-ebook/dp/B00CS59W40/
Do you have any advice for new authors?
Read, read and read! Analyse the genre you love reading – explore in detail how writers 'do it', from opening each chapter to the twist at the end. Examine what works. Then have a go. Start with an incident, says Stephen King, and go from there.
What is the best advice you have ever heard?
Don't write what you know – write what you're most interested in!
What are you reading now?
The First Wife – Emily Barr
What's next for you as a writer?
More writing – my first novel is out in a French bookclub, France Loisirs (Ressac Mortel) and will be available to the French public shortly as 'Les Noyees de la Tamise', through Editions les Escales. Then both books are out in 2014 with Random House (Germany). It's exciting to see all the different covers!
If you were going to be stranded on a desert island and allowed to take 3 or 4 books with you what books would you bring?
Am I allowed complete works?!
Dickens, Nicci French, Kathy Reichs
Author Websites and Profiles
A J Waines Website
A J Waines Amazon Profile
A J Waines's Social Media Links
Goodreads Profile
Facebook Profile
Twitter Account
Pinterest Account