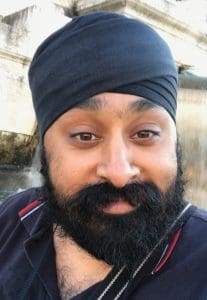 Tell us about yourself and how many books you have written.
So far I have written one book.
What is the name of your latest book and what inspired it?
The book is called "A Wise Sensei Once Said In A Dojo Not So Far Away". It was inspired by a realisation that 2018 marked twenty one years of karate training for me. So I thought what better way to mark it than to publish some of the wise words that I have been fortunate enough to hear over the years.
Do you have any unusual writing habits?
I don't have any unusual habits, but my writing style is very much like a blog and I ensure it's an easy read for all of my readers.
What authors, or books have influenced you?
I would have to say Iain Abernathy and Kris wilder. These two have inspired me in terms of achieving more in martial arts and also giving me the knowledge to do so.
What are you working on now?
The next book of quotes, this will contain more tales from beyond the mat.
What is your best method or website when it comes to promoting your books?
I have found Facebook advertising to be successful.
What is the best advice you have ever heard?
Quitters never win and winners never quit. Always keep going forwards, as if you stand still you run the risk of going backwards.
What are you reading now?
Dude the world is going to punch you in the face here is how to make it hurt less by Kris Wilder and Lawrence Kane.
What's next for you as a writer?
Another book in the instalment.
If you were going to be stranded on a desert island and allowed to take 3 or 4 books with you what books would you bring?
Watch my back by Geoff Thompson
Bubishi by Patrick McCarthy
Dude the world is going to punch you in the face and here is how to make it hurt less by Kris Wilder and Lawrence Kane
Four Shades Of Black by Gavin Mulholland
Author Websites and Profiles
A s Chodha Amazon Profile