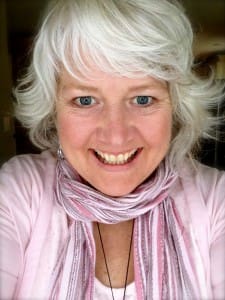 Tell us about yourself and how many books you have written.
I'm a Physician of Natural Medicine in Canada who works internationally by Skype and phone. I've written 13 books in a variety of genres by mostly in the the natural health field. Our bestsellers include "The Path To Cure; The Whole Art of Healing" and our "Natural Home Pharmacy" series for humans and animals. (http://www.amazon.com/Allyson-McQuinn/e/B00A2WY9EO)
What is the name of your latest book and what inspired it?
Actually, it is a FREE gifting of my book "The Path To Cure" in celebration of it's 10 year anniversary; a re-launch as an audio book/podcast (http://www.thepathtocure.com/)
Do you have any unusual writing habits?
Yes, I also have 3 poetry books few folks know about; where romantic science meets art at my core. It is where I exercise my keen desire to know the essence of my self.
What authors, or books have influenced you?
Dr. Hahnemann, Goethe, Rudolf Steiner, Wilhelm Reich, Henri Bortoft, Jane Austen, The Bible, The Nag Hammadi Scriptures, Shakespeare are a few.
What are you working on now?
A second memoir, a third book of poetry, and Natural Home Pharmacy For Horses
What is your best method or website when it comes to promoting your books?
https://www.facebook.com/ArcanumWholisticClinic, twitter, our Newsletter, etc.
Do you have any advice for new authors?
Shelve your intellect
What is the best advice you have ever heard?
Aude Sapere (Dare to Know)
What are you reading now?
Jesus And The Lost Goddess, Rudolf Steiner on Meditation, Prayers From the Cosmos and All The Light We Can Not See.
What's next for you as a writer?
You mean, I can't just stay here in the moment? No clue!
If you were going to be stranded on a desert island and allowed to take 3 or 4 books with you what books would you bring?
The Nag Hammadi Scripture, Steiner's full library, and everything Hahnemann and Reich wrote. I can't limit it to 3 or 4 books!
Author Websites and Profiles
Allyson McQuinn Website
Allyson McQuinn Amazon Profile
Allyson McQuinn's Social Media Links
Twitter Account