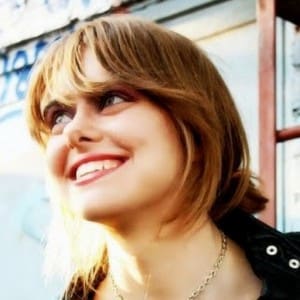 Tell us about yourself and how many books you have written.
I've always had an overactive imagination and started writing for fun in middle school, but it wasn't until I finished my post-secondary education. I began taking writing seriously and about two years ago, one of my first short stories, CALL FROM THE GRAVE, was accepted by a small publishing company called Mocha Memoirs Press. I spent some time writing short stories and putting them out for submission while working on larger projects before I deciding I would have more success as a self-publishing author. That turned out to be the right decision, because as of now, I have published one novella, two novels in a trilogy, and a standalone novel. This year, I'll be completing my trilogy and starting a new one comprised with three major novels and a series of prequel novellas. All of this in addition to various short stories that will be featured by small publishers. Writing is more than my passion. It's my whole life. I love it more than anything else in the world, and I hope that that love is evident every time someone does me a great honour and reads one of my books.
What is the name of your latest book and what inspired it?
I'm huge into folklore and mythology, and two of my favourite types of characters/beings are pirates and vampires (the non-sparkly kind). When I was younger, I tried to write a high-seas adventure combing the two, but it just didn't fit together the way I planned it. I left the story alone for a few years, and came back to it when I discovered the beauty and intricate majesty that is steampunk. I adore that genre, because literally anything is possible. So I started working on a new, post-apocalyptic world where vampires ruled the skies, pirates were a dying breed, and humans were living on the scraps left behind by both. That was the beginning of my DARK SKY series, and I tested it out by submitting a summed up version of it to a Mocha Memoirs anthology called AVAST, YE AIRSHIPS! That turned out to be a great idea, because the story was beloved by the editor and many readers. I expanded the concept into the full length novel, CRIMSON SKY, set to be released February 2, 2016. The story and the series as a whole turned out to be more than I expected, and I had a fantastic time writing them. I've had great responses so far, and hope that readers will enjoy an exciting epic with monsters and mayhem.
Do you have any unusual writing habits?
I have to write for at least an hour every day. It's not even an option– I HAVE to. Writing must be part of my daily routine, or I'll feel like a part of my life is missing. I definitely have habits– I always have to have music playing (I listen to a lot of heavy metal, which is perfect for fight scenes), and I often write with a scented candle nearby. It helps relax my thoughts. I've also started shutting off my WiFi when I feel like I'm slacking/can't get my concentration. The Internet is a wonderful resource, but definitely a source of distraction.
What authors, or books have influenced you?
I draw inspiration for almost everywhere, but my biggest influences have been Rob Thurman and her CAL LEANDROS series. I love the complex relationship her characters have, and siblings often play a large role in my stories. I'm also a huge, huge fan of Jennifer Estep and her ELEMENTAL ASSASSIN, MYTHOS ACADEMY, and BLACK BLADE novels. She writes incredible fight scenes and great characters, and is definitely my idol as an author.
What are you working on now?
I always have a couple projects on the go. I like to keep busy, so at the moment, I'm completing the third novel in a Greek mythology urban fantasy series (think Percy Jackson and Supernatural), which I might start releasing in 2017. The novels still need a lot of work, but they're so much fun and I think they'll really be enjoyed. I've got a couple short stories to complete, and then I'll be turning my attentions to editing two more novels: DAMNATION'S DOOR, the final novel in my current trilogy, CURSED, and STORM BORN, the standalone novel I wrote for 2015's NaNoWriMo.
What is your best method or website when it comes to promoting your books?
I'm still learning how to best market myself, but I've found that starting and maintaining relationships with book reviewers to be the best method for me, especially if they love your work. I'm always very excited and happy to receive an email from them, and am truly humbled when they offer to feature me in a blog post or author spotlight. Kindness and respect go a long way, so I always make sure to thank them.
Do you have any advice for new authors?
I'm still a new author myself, but the best advice I can give is to just write. It won't be perfect, it won't turn out the way you expect it to, and you'll likely slog through some of it. But when you reach the end, you'll have this feeling of accomplishment: You created something and saw it through to the end. The more you fine-tune it, the stronger it will become. Writing is a long, sometimes frustrating process, but it is absolutely worth it in the end. To look online, see your book, and realize: "I created that."
What is the best advice you have ever heard?
Most of the advice I've gotten has been to just keep writing and not to give up on it, but one piece of advice that has stuck with me was from a fellow author in one of my writing communities. She'd been writing for some time, and told me that "The more you write, the better you do." She was part of the reason I chose to go the self-publishing route. I can never thank you enough, Donna. We all miss you at WritingGIAM Pro.
What are you reading now?
I'm currently immersed in two almost polar opposite books right now: GENERATION V by M. L. Brennan, which is a really fun take on vampires and unlikely heroes, and JOHANNES CABAL: THE DETECTIVE by Jonathan L. Howard, a macabre steampunk adventure with sharp dialogue and a slightly sociopathic anti-hero. I love both books, and have definitely taken some inspiration from both.
What's next for you as a writer?
Releases aside, I'd like to find a routine. I want to expand not only my reader base, but my reach and understanding of how to market my books. It's trickier than I imagined, and I'm one of those people who lives and breathes by her schedule. I definitely want to maintain a schedule of releasing at least four books a year, which is something I'm going to attempt in 2016.
If you were going to be stranded on a desert island and allowed to take 3 or 4 books with you what books would you bring?
I can only bring 3 or 4?! That's not enough! Okay, well, I would have to go with DEATHWISH by Rob Thurman, HEART OF VENOM by Jennifer Estep, and THE DEATH OF DULGATH by Michael J. Sullivan. Those are the three that come to mind first, because they're all my current favourites from books series's that I've fallen in love with, and have inspired me the most.
Author Websites and Profiles
Amy Braun Website
Amy Braun Amazon Profile
Amy Braun Author Profile on Smashwords
Amy Braun's Social Media Links
Goodreads Profile
Facebook Profile
Twitter Account
Pinterest Account