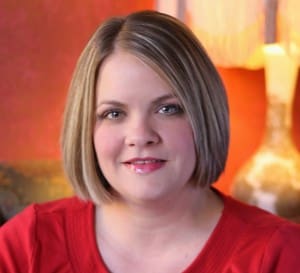 Tell us about yourself and how many books you have written.
In my day job I'm a middle school and high school teacher In my MOST IMPORTANT job, I'm a mom to 3 awesome boys, ages 14, 10, and 7. My husband and I have been happily married for 17 years and live in a rural community, out in the country, where our boys can roam free and get dirty on a regular basis! I've been writing for 10 years. I wrote 3 complete contemporary romance novels, and several incomplete ones, but they just never "felt" right. When I decided to try my hand at Young Adult, I realized I'd found my niche. I've published 2 Young Adult Paranormal novels. I'm preparing to release a short story (in the same series as the 2 novels) later this summer, with the intention of making it permanently free. In late 2013, I hope to release my 3rd novel, another Young Adult Paranormal Romance, however it isn't a part of the same series as the first two.
What is the name of your latest book and what inspired it?
The last book I published was ONCE AND FOR ALL, book 2 in my "Sky Cove" series. The main paranormal element in this series is reincarnation. These books were inspired by the idea of love being timeless, spanning generations, and overcoming even death!
Do you have any unusual writing habits?
Nothing unusual.. I think I'm pretty typical! I usually have a playlist of songs that "fit" the story I'm writing, however, I only listen to them in the car or while I'm doing something other than writing. When I'm writing, I like it QUIET!
What authors, or books have influenced you?
JoAnn Ross and Nora Roberts have inspired me, because they wrote my favorite books of all time… Jewels of the Sun (Roberts) and Fair Haven (Ross). Also, the legacies they've built with the amazing quality and volume of work they've built is just astounding. In terms of Young Adult fiction, I have found myself moved by books by Rachel Vincent, Laurie Halse Anderson, and Tiffany King.
What are you working on now?
I'm working on "Dusk", another Young Adult Paranormal Romance. It's the story of Zoe, who's suffered a life-altering tragedy and hasn't handled it with well at all, and Adrian, a boy who arrives just in time to help her through it. There's something "different" about Adrian, and Zoe just can't figure out how he's able to show up at just the right time and know exactly what to do!
What is your best method or website when it comes to promoting your books?
Word of mouth from my trusted author friends… word of mouth from readers who've read my book(s) and enjoyed them! Those are the best endorsements any author could ask for! I also use Facebook and Twitter, and promotion sites like this one to promote my book when it's free. I also love to blog – about everything from writing & reading to food & recipes. I enjoy "blog swapping" with other authors. It's fun to host other authors on my blog and help promote their books and visiting their blogs and connecting with their followers.
Do you have any advice for new authors?
Write. And write some more. Find a group of authors you can be a part of… either in person on online. Find a few you trust to read your work and give you honest feedback. Take their suggestions seriously, but always remain true to who you are and what you believe about your work. And just keep writing. You can't succeed in publishing if you don't WRITE!
What is the best advice you have ever heard?
Write a good book. All the promotion in the world won't help if you don't write a good book. So put in the time, the effort, and the blood, sweat, and tears! Do what it takes to write a good book!
What are you reading now?
"Slammed" by Colleen Hoover
What's next for you as a writer?
I'm going to keep writing and putting books out there!
What is your favorite book of all time?
"Jewels of the Sun" by Nora Roberts and "Fair Haven" by JoAnn Ross
Author Websites and Profiles
Amy Durham Website
Amy Durham Amazon Profile
Amy Durham Author Profile Other Bookseller
Amy Durham's Social Media Links
Goodreads Profile
Facebook Profile
Twitter Account
Pinterest Account