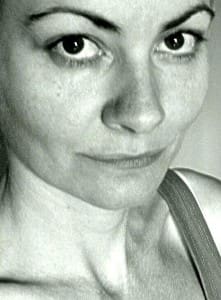 Tell us about yourself and how many books you have written.
My name is Amy Flint and I am the author of the Porter Biggleswade series. I'm lucky enough to live in York, which is purportedly one of the most haunted places in England. The city draws large crowds intrigued to learn more about our paranormal history.
I have a background in archaeology and I used to work in Pompeii and at the British Museum. I had the idea for the Porter Biggleswade series after moving to York in 2011 and discovering that ghosts are a key part of York life. It seems that most people have a ghost story to tell.
Shadows in the Mist is the first book in my Porter Biggleswade series. I will be starting the second book on 1st September!
What is the name of your latest book and what inspired it?
The title Shadows in the Mist was inspired by the lead character Dr Porter Biggleswade, who is a paranormal investigator famed for the ability to see ghosts. Porter is known as the 'Shadow Reader'.
Do you have any unusual writing habits?
I listen to film scores (Gladiator, Braveheart…), anything without words. I have it playing in the background – it helps me to focus.
What authors, or books have influenced you?
That's a tricky one! I love to read, and would suggest that I am, subconsciously, influenced by every author that I've ever read. That said, I love Joseph Heller's wit, but I also enjoy Lindsey Davis's relaxed style (particularly her Falco series).
What are you working on now?
I am currently undertaking research for the second book in my Porter Biggleswade series, which I will be starting to write on 1st September. I can't wait!
What is your best method or website when it comes to promoting your books?
Word-of-mouth, social media, Goodreads and, of course, amazing websites like this have been brilliant for promoting Shadows in the Mist.
Do you have any advice for new authors?
As long as you believe in your book, stay focused, and you're prepared to invest the time to market your work then, I believe, you will succeed. I believe in Shadows in the Mist, and I'm determined to make my Porter Biggleswade series a success.
What is the best advice you have ever heard?
Rome wasn't built in a day!
What are you reading now?
Sherlock Holmes – the complete series. I love the classics.
What's next for you as a writer?
The second book in my Porter Biggleswade series. Watch this space!
If you were going to be stranded on a desert island and allowed to take 3 or 4 books with you what books would you bring?
Do I really have to limit myself to 3 or 4 books?! Fine… I would take: Catch 22 by Joseph Heller (for wit), Jane Eyre by Charlotte Brontë (for escapism), the Encyclopaedia Britannic (for length), and Shadows in the Mist by Amy Flint (as a reminder of my life before I was stranded).
Author Websites and Profiles
Amy Flint Website
Amy Flint Amazon Profile
Amy Flint's Social Media Links
Goodreads Profile
Facebook Profile
Twitter Account
Pinterest Account