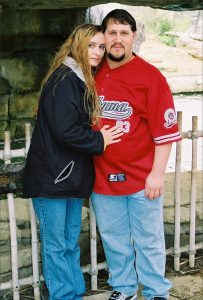 Tell us about yourself and how many books you have written.
I have published 22 books since 2012, but I have two manuscripts that I haven't published. My recent release, Takaani, is a change of pace for me. It's a horror novel. A lot of my work is historical and nonfiction, but I took on a couple of new projects in the past year. I published three children's books, and that was interesting. It has been an exciting time.
I have two series of books focused on an army magazine published during World War II. Both series have been very popular in several countries, and I really enjoyed researching and writing those books. History is my thing, but I don't think I will end up writing historical fiction.
On a more personal note, I was raised in a small town in Tennessee. I've lived here all my life. Cows outnumber people, and there is farmland on three sides of my house. It's a simple place with simple people. It's great and terrible at the same time. It's quiet, but my favorite restaurants are a county or two away. All my life I thought I would die in this same town, but recent changes in my life suggest otherwise. My husband and I intend to be beach bums in a few years. That's the plan.
And, of course, there are some really great people here. I have four totally awesome kids, but I can't really call them kids now. Two are grown, and the other two are almost grown. I have the best granddaughter in the world. The kid cracks me up. I just love her to death. I also have two dogs that are pretty great most of the time. I say most of the time because they are the most sensitive alarm system you have ever seen. Let a leaf blow across the lawn and the barking begins. I won't bother telling you how bad it is when someone knocks on the door.
I saved the best for last, of course. My husband has to be the best husband in the world. Hands down, the best. Without him, I never would have the time or opportunity to write. I was always a stay-at-home mom. Once the kids no longer needed me every waking minute of the day, I started writing and he supported me. And I don't mean financially. Well, he supported me financially, but he also gives me tons of moral support and encouragement.
So, what do I do in what little spare time I have? I read. I enjoy photography. We camp in our fifth-wheel trailer. We travel. We spoil our granddaughter. We enjoy spending time with our children.
That's probably more about me than you wanted to know.
What is the name of your latest book and what inspired it?
My latest book is titled Takaani. I ventured into horror more than a year ago, and I ended up scrapping the manuscript. I read over it and realized I had a pretty dark mind. I worried it was too dark, and I feared if people knew just how twisted my mind was that I would end up locked up somewhere. Over time, I thought about how I had joked that Stephen King's mind had to be really scary. I'm a big fan. King is still plugging away at his work, so I started thinking I should take a chance.
I noticed the horror genre was filled with vampires and zombies. There were so many books about the same thing, and I wanted something different. I started researching legendary creatures, and I stumbled upon one I didn't know. Nobody knew it. So, I kept researching and found legends and places that simply vanished without a trace. They didn't have stories, so I gave them stories.
Do you have any unusual writing habits?
Does talking to the laptop screen count as unusual? Maybe there are others who do the same thing, but I found myself talking to it as I tried to work out plot details. When a character in Takaani veered off the path I assumed he would take, I would often ask what he thought he was doing. Strangely enough, it helped me move the story along.
What authors, or books have influenced you?
Definitely Stephen King. I'm a big fan of his older work. Christine was amazing. He had several great works around that same time. I always felt like the movies based on his books butchered his plots, though. They never do his work justice.
What are you working on now?
I'm taking a short break before I delve into another book. I am working on another horror, but I am going to take a few deep breaths before I start working out the plot in detail.
What is your best method or website when it comes to promoting your books?
I don't think there is a best method or website. Don't focus on one thing. Just get it out there. Put it everywhere. Don't focus on just a couple of sites. That is how you fail. People look for different things in different ways, so it's important to promote in as many places as you can.
Do you have any advice for new authors?
Stop doubting your ability. You can do it. Stop rushing. You're not taking too long to finish whatever you're working on at the moment. Stop worrying about how people will respond to your work. One person may not love it, but there are thousands of others who will. Don't sell yourself short, but make sure you have a thick skin. Don't take criticism personal. That's a hard thing to do, but you have to learn to accept criticism.
What is the best advice you have ever heard?
Me? Just keep swimming. That little blue fish gives good advice. Just keep plugging away, and don't give up.
What are you reading now?
My mind is mush from finishing up a plot twist and diving into another. I couldn't focus on anything more than a short story, so I'm not reading anything right now. When I read a book, I like to give it the attention it deserves. I can't do that right now, so I'm waiting.
What's next for you as a writer?
More writing, of course. If you're a real writer, you never really stop writing.
If you were going to be stranded on a desert island and allowed to take 3 or 4 books with you what books would you bring?
Comes the Blind Fury by John Saul
Flowers in the Attic by V.C. Andrews
Christine by Stephen King
Oh, and a collection of Edgar Allan Poe's work
Author Websites and Profiles
Amy Pilkington Website
Amy Pilkington Amazon Profile
Amy Pilkington's Social Media Links
Goodreads Profile
Facebook Profile