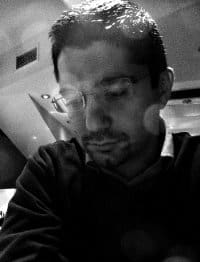 Tell us about yourself and how many books you have written.
I've been writing since I was about 13 – everything from stories to poems to comedy sketches.
A while ago I also co-wrote a musical called 'Love and Marriage' which was performed at the Edinburgh festival – although to everyone's relief I only wrote the dialogue and not the music. That wouldn't have been pretty!
I also contributed to the Royal British legion book 'In the Footsteps of War', and contribute articles and other pieces to various websites every so often too.
In terms of novels, last year I self-published my first novel The Artist, which is a psychological crime thriller. It is focused around the obsessive pursuit of fame, and so I drew quite heavily on my experience as a comedian and actor for that. I have degrees in both law and psychology too, so I think a lot of my writing –including The Artist – is influenced by legal cases and psychological themes.
What is the name of your latest book and what inspired it?
My latest book is called The Artist, which is a crime thriller set in London. The story revolves around a serial killer who is preying on young actresses and filming the last 15 minutes of their lives. The recordings are then sent to the media. It's a perversion of Andy Warhol's quote about how in the future everybody will be famous for 15 minutes. The killer gives the actresses this fame, but the trade-off is that it'll be the last 15 minutes of their lives.
Meanwhile, a young girl named Kaylin lives in London with her mum, who is an out of work actress. Her mum's relentless pursuit of fame has cost her pretty much everything including her marriage, and it is deeply affecting Kaylin, who just wants to be a normal 14 year old. Kaylin then finds out that a murderer is killing actresses in London, and the rest of the story is about the consequences this all has for the main characters.
The book was mainly inspired by my own experiences in the entertainment industry. A lot of the book concerns the obsessive and potentially damaging pursuit of fame at the cost of all else. This came from the million auditions I've been to and people I've seen who will literally do anything to get famous. I've fallen victim to that myself too, especially when it's a part I've felt really passionate about. You become blinkered, and all that matters is getting the role. In The Artist, I take this all-encompassing pursuit of fame to a real extreme, and examine the effect it has.
Do you have any unusual writing habits?
Not really. I mean, I always type the first draft of anything on computer, and then edit it by hand once I've printed it out. Then I make the changes on computer, print it out again, edit it by hand again, and so on until it's finished. I'm not really sure how unusual that is though.
I'm starting to think I should really make something up here, shouldn't I? Um, ok, how about this – I can only write if I'm wearing scuba gear and sitting in a park. There. That's got to be pretty unusual.
What authors, or books have influenced you?
There's a non-fiction book called The Gift of Fear by Gavin de Becker, which is just incredible. I read it for the first time about fifteen years ago, and the ideas and psychology behind it really stuck with me. I also love C S Lewis, who I think was an absolute genius.
In terms of fiction, I've read and reread The Shining by Stephen King, and The Silence of the Lambs/Red Dragon by Thomas Harris, more times than I can count. They're just incredibly well-written and so exciting to read, even though I obviously know what's coming. I'm also a big fan of Harlan Coben and Michael Connelly, and love the way they write tense chapters and characters that you genuinely care about.
What are you working on now?
I've just finished the first draft of my second novel, Sleep No More. It's a story about a woman plagued by horrific nightmares that slowly leech into her reality. It's leaning more towards horror than crime, although there's still a very strong psychological thriller element to it. There's a question hanging over whether her experiences are the result of some kind of demonic possession or haunting, or whether she is essentially losing her mind.
The story came about from my own experiences of suffering from sleep paralysis, which is where you wake up in the middle of the night and can't move. It's pretty terrifying to experience, especially when I wake up lying face down and then need to move so that I can breathe! Some people have also reported feeling a presence in the room as they lie paralysed, although that hasn't happened to me. (I bet it does now though…)
What is your best method or website when it comes to promoting your books?
I use Twitter and Facebook a lot, although I'm not sure how much that's helped in promoting my book because I mainly just post a load of rubbish that I think is funny rather than targeted 'adverts'. I think it's hard to know what's working and what isn't really, because I've attended some book groups and answered questions about my book, and have done a few author interviews like this one, and I'm on Goodreads and have a blog, etc, so I do a lot of promoting in a way, without ever knowing what is effective and what isn't.
I think it really is a case of just doing everything and hoping for the best!
Do you have any advice for new authors?
I would definitely say make sure that you don't publish anything until it's ready. I've heard of a couple of people who self-published and then withdrew their books so they could change the endings, which is really bad for the poor readers who bought the unfinished version. I think it's important to remember that whatever you produce will have your name on it, so it's vital to make sure it's the best you can make it.
What is the best advice you have ever heard?
I heard a story about George Lucas and Francis Ford Coppola, although I can't remember who was giving who the advice. Basically, one of them told the other to just write. Even if it's not great, just get 'it' written, whatever it may be, because it's so much easier to edit than to create from scratch. I think that's great advice. It's so easy to fall into the trap of trying to make every sentence perfect in the first draft, but that's essentially what rewriting/editing is for. Just getting it written is so important, that way all the elements are there – you can worry about making everything all pretty later!
What are you reading now?
I'm going through a non-fiction phase at the moment, so I'm reading a book about the life of Henri Nouwen, who was a Catholic priest. It's fascinating and also includes parts of some of his sermons, which are very interesting.
What's next for you as a writer?
After I finish and publish my second book – Sleep No More – I'm going to put together a collection of short stories and publish that too. I'm not sure what the theme will be yet, but I'm leaning towards mystery/horror. As soon as that's finished, I'm going to start my third novel.
What is your favorite book of all time?
That's a difficult one. In fact I think that's too difficult, so I am going to respectfully refuse to answer! I like so many books across so many different genres that they can't really be fairly compared to each other.
Actually, can I just say The Artist and be done with it…?
Author Websites and Profiles
Angelo Marcos Website
Angelo Marcos Amazon Profile
Angelo Marcos's Social Media Links
Goodreads Profile
Twitter Account