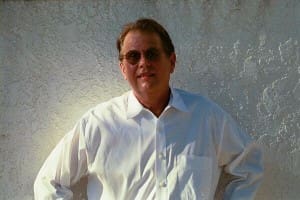 Tell us about yourself and how many books you have written.
I have three pen names:
Angus Kennedy for Action Adventure fiction like A TRILLION DOLLAR MAN, which is already up on Awesomegang. This is a series: The Trillion Dollar Man Series. The next book, Angel's Gate will be out soon—keep your eyes peeled. The web site is atrilliondollarman.com and the non-profit is thetrilliondollarmanfoundation.org The Trillion Dollar Man and his partner—a Shaolin Priestess—are Robin Hood and Maid Marion for the 21st Century.
Terry Kennedy for Non-fiction – am published in New York with McGraw-Hill with books about construction. Some are out of print because I wanted to self publish. Some, like Fix it Before it Breaks are coming back up on Amazon both a Kindle and a Paperback as SAVE YOUR HOME EQUITY. It's a terrific book for the busy homeowner with maintenance checklists so others can do the work—you CAN do it yourself—on a regular basis and keep you from loosing tons of equity from the slow destruction of your home by the elements and bugs like termites.
T.D. Kennedy for Literary Fiction – Some test runs for formatting are already published in Kindle. The stories from Love, Sex & Romance in Venice Beach will soon be published as a book by that same name. The book, Love, Sex & Romance in Venice Beach will also be on Amazon as a paperback.
What is the name of your latest book and what inspired it?
A Trillion Dollar Man — I wanted to be able to spread the word about the poaching of large mammals to people who might not read about it if it was a non-fiction book.
Most people are aware of the poachers killing of the big pachyderms in Africa for the ivory trade. This is truly gruesome: can you imagine telling your grand children: ". . . well yes, Billy and Betty Jo, we used to have these big animals called Elephant that lived out in the forests. Yes, they are all dead out there in the woods, but there are a few in the zoos . . ." What a disgusting thing to have to tell future generations.
So I wrote a red hot action book as a call to people who don't even know that the same men who run the ivory trade slaughter bears right here in the U.S. and sell their gall bladders in Asia.
My hope is that people will get worked up, whether they like me or the book or not, that they will be angry and move into action against the money men that pay the actual people on the ground who perform the slaughter. Bears, tigers, rhinos, elephants, polar bears, they are all going to be gone in the wild in a blink of an eye—what a sad thing to tell the generations to come.
Do you have any unusual writing habits?
I love to work in cafes like writers and artists and bankers and so forth do in Europe.
What authors, or books have influenced you?
Louise Erdrich, William Faulkner, James Joyce, Charles Bukowski, Blaise Cendrars and on and on and on.
What are you working on now?
The next book for The Trillion Dollar Man Series—Angels Gate—is written and in the editing process. Jay Garon, the remarkable agent who discovered John Grisham loved Angels Gate, and it establishes The Trillion Dollar Man and his partner, a black sheep New England heiress and Shaolin Priestess as Maid Marion and Robin Hood for the 21st Century.
The bad guys are dumping toxic soil into the Pacific just off Huntington Beach, and the third story, On the Wings of a Dove will be out in 2015—Billy Clayton and Jenny Warren are the protagonists and the kick butt on a global ring who are selling children into slavery.
What is your best method or website when it comes to promoting your books?
I don't know yet, because I'm a newbie.
Do you have any advice for new authors?
You'll know if you are actually a writer because your stories will be talking to you all the time; you will HAVE TO WRITE. You will feel driven, so go with your calling—it will make you feel wonderful.
What is the best advice you have ever heard?
Learn to remember what you sat out to do—it's the hardest thing for a human to get a grip on.
What are you reading now?
Journey to the End of Night
What's next for you as a writer?
A Dreamwork Sonata and a slew of stories and other novels that are written or in development.
If you were going to be stranded on a desert island and allowed to take 3 or 4 books with you what books would you bring?
Love Medicine by Louise Erdrich, Sometimes a Great Notion by Ken Kesey, The Fire in the Hearth by William Faulkner–it's a story
Author Websites and Profiles
Angus Kennedy Website
Angus Kennedy Amazon Profile
Angus Kennedy's Social Media Links
Facebook Profile