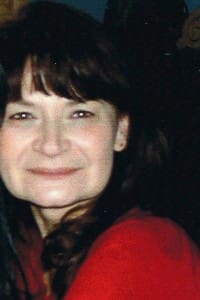 Tell us about yourself and how many books you have written.
My purpose in writing is to entertain my reader. I want them to develop a bond with my characters, to like them and be anxious to know what will happen to them. I've written 3 books. Two Lord Huntscliff mysteries and my latest – a historical romance – Captive Most Wanted.
What is the name of your latest book and what inspired it?
Captive Most Wanted is my latest book. This story has been dancing around my head for the longest time and I finally managed to put down on paper. I love the time period – early 1800s.
Do you have any unusual writing habits?
I write everything down with paper and pen and I love to write outdoors ( weather permitting).
What authors, or books have influenced you?
Biggest influence was Kathleen Woodiwiss, can't count how many times I've read her novel. I also admire Lisa Kleypas. For mysteries Ann Cleeves, Elizabeth J Duncan. And for fun – M C Beaton.
What are you working on now?
I am working on a Highlander romance. Hope to have it out this spring.
What is your best method or website when it comes to promoting your books?
I like to use facebook and a few other social medias. I'll still learning my way around.
Do you have any advice for new authors?
Don't become discouraged. Keep writing.
What is the best advice you have ever heard?
To believe in your story.
What are you reading now?
Right now I'm reading Ann Cleeves – Harbour Steet – part of Vera Stanhope series.
What's next for you as a writer?
To build my Lord Huntscliff series. I love the characters and hopefully my readers do as well and I want to share more stories about them.
If you were going to be stranded on a desert island and allowed to take 3 or 4 books with you what books would you bring?
My favorite romance, mystery, cookbook and inspirational book
Author Websites and Profiles
Ann Lacey Website
Ann Lacey Amazon Profile
Ann Lacey's Social Media Links
Goodreads Profile
Facebook Profile