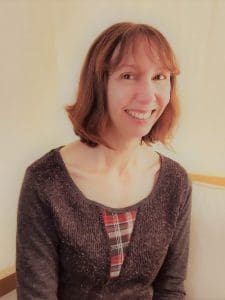 Tell us about yourself and how many books you have written.
I am the author of three short story collections, one novella, and two novels. I've been writing since I was a child, submitting (without success) my first pieces to Jackie and Just 17 magazines (in the UK) when I was 16.
One of the stories which appears in my collection You. I. Us – Watching the Storm Roll In – won 3rd prize in the 2015 Costa Short Story Award. Recently, my short fiction has appeared online at Fairlight Books, Flash Fiction Magazine, and Fictive Dream.
In my spare time, I am a fitness instructor and – of course – an avid reader.
What is the name of your latest book and what inspired it?
My latest book is Small Forgotten Moments, published by Vine Leaves Press in August 2021.
Jo is an artist with amnesia who is compelled to paint the same woman over and over. She assumes the woman is someone from her past so returns to her childhood home in the hope it will stir her memories.
The characters of Jo and the painting originally appeared in a different novel which I abandoned. But I loved the idea of them and started looking for their true story. I was inspired by my own poor memory and a local beach which is the setting for most of the novel.
Do you have any unusual writing habits?
I think my approach to writing is pretty unusual. I don't plan, I meander around hitting brick walls and dead ends. I write scenes out of order as they occur to me, which sometimes means I have the same scene written in different ways or at different stages of the story. On the second or third draft, I'll have figured out what the story is. At that point, I re-type the novel from scratch which is basically like starting all over again. So, I guess the most unusual habit is I write the same novel twice, each and every time!
What authors, or books have influenced you?
I'm a huge fan of Margaret Atwood, Suzannah Dunn's contemporary novels, Mitch Albom and Chuck Palahniuk – a very mixed bunch! I'm influenced by the way their stories unfold and how the ideas and twists in the story are drip-fed.
What are you working on now?
I'm currently at the very early stages of a new novel. I have a character in my head but she's not telling me her story yet. I know she's probably some kind of psychic, but a very pragmatic, reluctant one.
And I'm attempting to write a few more short stories, which have been on the back burner recently.
What is your best method or website when it comes to promoting your books?
I probably get the most interaction via my Facebook page. It's not ideal, with all the controversy surrounding it, but I find it easier to manage than Twitter. I'm attempting to use Instagram more, but with intermittent success.
Do you have any advice for new authors?
Know the rules of good grammar, good writing, good story structure – and then know why you're breaking them if it works for your story. Don't be confined. Think of how many books would not have been published if they stuck to the rules – Milkman by Anna Burns or Ducks, Newburyport by Lucy Ellmann, for example.
What is the best advice you have ever heard?
I'm not good at taking advice. Someone – I can't remember who – told me to follow my heart, to not follow the trends but write what I want to write. The problem with following trends is by the time you've identified it and written it, the publishing world has moved on to something else. Being in the right place at the right time is down to luck and nothing else.
What are you reading now?
I've just this moment finished The Other Bennet Sister by Janice Hadlow (if you love Jane Austen, I think you'll love this too – I did), and I'm eyeing my shelves for the next. Possibly it'll be On Earth We're Briefly Gorgeous by Ocean Vuong.
What's next for you as a writer?
As I mentioned above, I'm gathering ideas for my next novel and a few short stories.
If you were going to be stranded on a desert island and allowed to take 3 or 4 books with you what books would you bring?
Pride & Prejudice – Jane Austen
Diary – Chuck Palahniuk
Life After Life – Kate Atkinson
At the Stroke of Nine O'Clock – Jane Davis
Author Websites and Profiles
Annalisa Crawford Website
Annalisa Crawford Amazon Profile
Annalisa Crawford's Social Media Links
Goodreads Profile
Facebook Profile
Twitter Account