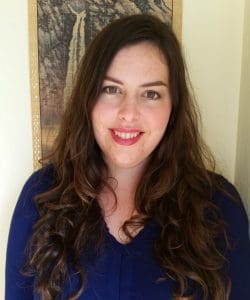 Interview With Author Annie Dewell
Tell us about yourself and how many books you have written.
I published the first in my historical fantasy series in October. I will release the sequel in December, and the preorder for book three will be up in December as well.
What is the name of your latest book and what inspired it?
It is called Avery's Ghost. It is set in a mysterious circus in 1912, and has been the culmination of many hours of research into life in a Gilded Age circus. I even consulted with an expert in early twentieth century for accuracy- but it is certainly not all facts! It centers around the mystery of why my protagonist's brother disappeared from Hart's Traveling Circus before she was born. She is brought by her mother, who used to perform there, but there are many unusual and unnerving secrets that she must uncover. I am an illustrator, and the book features full color, hand drawn illustrations that resemble vintage circus posters.
Do you have any unusual writing habits?
Writing as a full time, stay at home mom. It's certainly a challenge, and perhaps unusual that I can pull it off with a three and five year old! Also, I research heavily… I look up every detail for as much accuracy as I can manage, often times going so far as to read academic articles by historians. Many of my descriptions of settings are actually me describing a vintage photo that I found.
What authors, or books have influenced you?
The His Dark Materials series by Philip Pullman, Libba Bray's Gemma Doyle series (starting with a Great and Terrible Beauty), Leigh Bardugo.
What are you working on now?
My third book in The Shimmering Circus series, just finishing my first draft!
What is your best method or website when it comes to promoting your books?
Reddit and Instagram.
Do you have any advice for new authors?
Look up writing videos from reedsy on youtube.com. It has really helped my craft. Also, study story structure.
What is the best advice you have ever heard?
Just keep writing the next book.
What are you reading now?
Emily of New Moon by Lucy Maude Montgomery- a classic! I love Anne of Green Gables to death, so its about time I gave Emily a try…
What's next for you as a writer?
Continuing my series. So much writing- and drawing! Luckily I'm fairly quick.
If you were going to be stranded on a desert island and allowed to take 3 or 4 books with you what books would you bring?
Anne of Green Gables, The Golden Compass, Harry Potter and the Deathly Hallows.
Author Websites and Profiles
Annie Dewell's Social Media Links