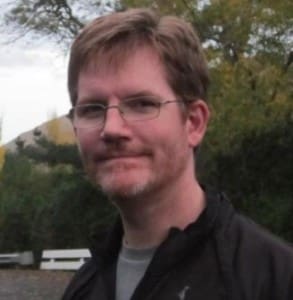 Tell us about yourself and how many books you have written.
I am a Canadian living and writing in New Zealand . I have been teaching in New Zealand for the past 17 years in both the Catholic Elementary system and now as a Secondary English teacher. I am originally from Pictou County, Nova Scotia, Canada and studied English at St. Francis Xavier University (I'm an X-Man!). I am married with two almost grown-up children. I love to read and now am enjoying adding the role of novelist to my lifestyle.
What is the name of your latest book and what inspired it?
My first and latest novel is "Redeeming Brother Murrihy: The RIver To Hiruharama". It is inspired by a great deal of things from my last 17 years here in New Zealand. It;s core theme is about leaving things of the past in order to move forward into the future. This includes past sins, unhealthy relationships and, even more difficult, leaving behind relationships that were healthy for their time. This theme extends from the personal to familial, cultural and spiritual. Literary inspirations for the novel include Joseph Conrad's "Heart of Darkness", Francis Ford Coppola's "Apocalypse Now" (My novel is in a sense a response to these) as well as the life and work of New Zealand poet James K Baxter. Other influences include the life of Mother Suanne Aubert and Padre Pio.
Do you have any unusual writing habits?
I write sporadically but for the novel, I stayed up late at night, sometimes until 3am. Naps the next evenings were important. After dwelling on the idea for so long and making many false starts, I competed in NaNoWriMo which was a great help in forcing me to sit down and just write it. It's been great fun ever since.
What authors, or books have influenced you?
Along with Conrad's "HOD": John Steinbeck ("Grpaes of Wrath" and "East of Eden"), Shakespeare's "King Lear", TS Eliot's "Prufrock" and "Wasteland", Paul Theroux's "Mosquito Coast", Ernest Buckler's "The Mountain and the Valley" – so many!
What are you working on now?
I'm marketing a lot at the moment but eager to start a second novel. I have the theme and some characters worked out. I'll keep jotting ideas and plans until November before writing during NaNoWriMo again. I can see this being a yearly rhythm for me from now on.
What is your best method or website when it comes to promoting your books?
I have a Facebook page (https://www.facebook.com/maplekoru) and I would love to see this go well beyond friends and family. I use Twitter and love Goodreads. I also have a WordPress blog (http://antonymillen.wordpress.com/blog/) and am finding this fun for writing reviews and other blog ideas.
Do you have any advice for new authors?
Just do it – that's what I had to do finally. At the same time, I knew this advice and knowing it didn't get it done. You do have to dig deep – really know why you want to write. It's not enough to write for someone else – your parents, your teachers, whoever. You have to see it as your artform – your chosen form of expression. The reward comes from this.
What is the best advice you have ever heard?
John Steinbeck's advice (found all over the internet – http://www.theatlantic.com/entertainment/archive/2012/03/6-writing-tips-from-john-steinbeck/254351/). I wrote this on the inside of my journal and also in a folder in Scrivener. I especially like:
"Forget your generalized audience. In the first place, the nameless, faceless audience will scare you to death and in the second place, unlike the theater, it doesn't exist. In writing, your audience is one single reader. I have found that sometimes it helps to pick out one person—a real person you know, or an imagined person and write to that one."
For me, this single reader was my brother, who didn't read the book until it was published, but gave me face and a personality. From him, my audience became others at home (Nova Scotia), then Canadians, then North Americans and of course, New Zealanders. Funnily, I have had good response from others who are immigrants to New Zealand from other countries than Canada.
What are you reading now?
"The Crossing" by Mandy Hagar and "Ripple" by Tui Allen. Both are New Zealand writers. Publishing in New Zealand and making contact with other writers has excited me about reading fiction from New Zealand that I might otherwise have ignored.
What's next for you as a writer?
Novel #2! More blogs and reviews.
What is your favorite book of all time?
Ouch, tough one. Let's say "East of Eden" by Steinbeck because the intellectual and emotional impact are still resonating within me after almost six months have passed since finishing it.
Author Websites and Profiles
Antony Millen Website
Antony Millen Amazon Profile
Antony Millen Author Profile on Smashwords
Antony Millen's Social Media Links
Goodreads Profile
Facebook Profile
Twitter Account
Pinterest Account