I receive emails all the time from authors that are happy with our paid promo service. This week we received one from author Joy Tremay whose book "Passion Never Dies" went to #1 in the free store for her romance category.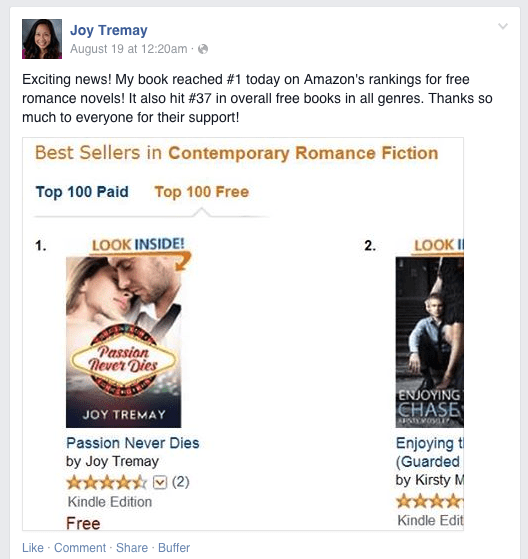 Congrats to Joy and thanks for the lovely email letting us know about your results. You can pick up Joy's book here.
Awesomegang Results
We don't post about Awesomegang results that often as our main focus is getting readers for authors. Click here if you want to see some other testimonials for Awesomegang authors.