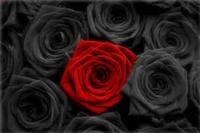 Tell us about yourself and how many books you have written.
So far wrote and published one but plaining to write more
"Forever Kelly pose"
What is the name of your latest book and what inspired it?
"Forever Kelly pose"
I am in middle school and thought about other people how they could go through it, and my best friend
Do you have any unusual writing habits?
Reading
What authors, or books have influenced you?
Katie Mcgarry is the best author! I love her novels!
What are you working on now?
Rachel Wilson
Introduction
Rachel and her friends are just ordinarily fifteen-year-old teenagers in high school, but than there lives changes when they run in it
"Ben Brown"
While walking to school.
They train with him every day after school.
And Rachel's older sister Elizabeth try's to prove that Rachel is a spy.
And when Elizabeth sees Rachel and Ben talking she remembers she knows him for half a year!
Elizabeth tells Rachel scary things about him and makes her keep everything she said a secret
And her mom has a secret of her own…
Rachel tells her spy friends
Katie and Hailey about her sister, but a gang over hear them and put their whole life in danger!
Rachel can't tell her parents how much trouble they are in.
So she and her friends work together to hopeful make things right again!
What is your best method or website when it comes to promoting your books?
My authors website
and goodreads
Do you have any advice for new authors?
Write!! Just write whenever you possibly can, and you'll get better every day!! Also read a ton!! 🙂
What is the best advice you have ever heard?
You are never to young to do something
What are you reading now?
Clones
What's next for you as a writer?
My novel Rachel Wilson
If you were going to be stranded on a desert island and allowed to take 3 or 4 books with you what books would you bring?
Dare you to
Braking the rules
pushing the limits
Author Websites and Profiles
Ayah Ayah Website