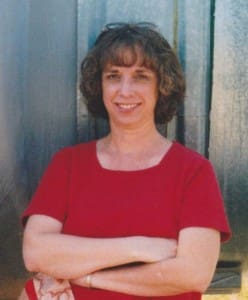 Tell us about yourself and how many books you have written.
I write simple and sweet romance stories and an occasional fantasy. I have been writing most of my life and have dozens of books started. I just need the time to finish them! I have three books that I have self-published on Amazon and two more that I have finished but just don't feel they are ready to be published. I have recently started working on a mystery/romance novel. This is my first foray into that genre and I am looking forward to seeing how it turns out.
I am the author of the Holton romance series and The Good, a contemporary fantasy novella. I love reading books, writing books, and traveling wherever and as often as time and money allows. I live in Texas with my sisters and my cat, Darcy.
What is the name of your latest book and what inspired it?
Notice Me is the second book in the Holton Romance Series and the latest book I have self-published. I was inspired to write it because I introduced the characters in the first Holton book, Convince Me. The main character in Notice Me, Victoria Carson, really spoke to me and I knew she needed her own story.
Do you have any unusual writing habits?
I don't think I do anything that is exceptionally unusual. When an idea hits me, I typically just start writing but somewhere along the way I create a basic outline. It is never very detailed – just enough to allow me to see the process through to the end.
What authors, or books have influenced you?
I loved reading romance novels growing up and still do today. One of my favorite books was "The Grand Sophy" by Georgette Heyer. Today, I enjoy reading more contemporary books by authors like Jenna Bennett, Lois Greiman, Ilona Andrews, and Patricia Briggs.
What are you working on now?
I am working on the third book in the Holton Series, Trust Me, which is the story of Paul Hart and Rachel Lewis. The characters were introduced in the first and second books. I have also recently started working on a mystery/romance novel. This is my first foray into that genre and I am looking forward to seeing how it turns out.
What is your best method or website when it comes to promoting your books?
I am still learning the process of promoting my books. I do use twitter and it was great for advertising my free promotions.
Do you have any advice for new authors?
Write, write, and write some more. This is the hardest thing for me but I force myself to write at least a little bit everyday. I would also advise any aspiring writers to not get caught up in a "right" way to do things. Follow your own path.
What is the best advice you have ever heard?
As cliche as it sounds, the best advice I have ever heard is don't give up.
What are you reading now?
I am re-reading the Mercy Thompson books by Ilona Andrews in preparation of the release of her newest book.
What's next for you as a writer?
I hope to expand from a traditional romance writer to a mystery/romance writer.
What is your favorite book of all time?
To Kill a Mockingbird
Author Websites and Profiles
B. L. Blair Website
B. L. Blair Amazon Profile
B. L. Blair's Social Media Links
Goodreads Profile
Facebook Profile
Twitter Account