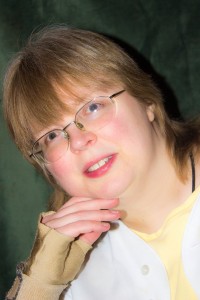 Tell us about yourself and how many books you have written.
I'm Barb Caffrey, a writer, editor, and musician. I've written three books thus far, AN ELFY ON THE LOOSE (published in April, 2014), ELFY (will be released in April, 2015) and CHANGING FACES (release date TBD), and have co-written two novellas, "A Dark And Stormy Night" and "On Westmount Station," with my late husband, Michael B. Caffrey. At least four more books are in process right now. I'm also a huge baseball fan, with my favorite team being the Milwaukee Brewers.
What is the name of your latest book and what inspired it?
My latest release is also my debut novel, AN ELFY ON THE LOOSE. A dream inspired this novel, actually…my husband and I had returned from a long trip, and I'd read an anthology the night before where the editor claimed her stories about Elves were "not your typical elfie-welfie stuff." Apparently my subconscious wanted to know what 'typical elfie-welfie stuff' was, because a short, dark-haired youngster walked out of my dreams and said, "It's not like that!" He insisted that Elfys (yes, with a -y and not an -ie) were much different than were being portrayed, or at least that he was, and would I please listen to him?
So, me being me, I proceeded to write down everything he had to say in order to set the record straight.
Do you have any unusual writing habits?
I like to listen to 1990s "alternative rock" when I write (Alice in Chains, Nirvana, Stabbing Westward, etc.). Since I'm a trained classical and jazz musician, this has been found exceedingly odd by many, including my late husband. But for whatever reason, this is the music I like to write to, and it does help me get into "alpha state" quicker than anything else.
What authors, or books have influenced you?
My late husband, Michael B. Caffrey, was the biggest and most profound influence on me due to his overwhelming belief in me and his patient edits while I was getting up to speed as a writer. I've also been influenced by Rosemary Edghill, Katharine Eliska Kimbriel and Stephanie Osborn directly (buy all their books, please!), and the late Grandmasters Andre Norton and Marion Zimmer Bradley indirectly.
What are you working on now?
Right now I'm revising CHANGING FACES for its 2015 debut (if all goes well, it will debut on or around Valentine's Day; if not, it'll be later in the summer), finishing up the final touches for ELFY (which may be re-titled), which will be coming out in April of 2015, and am working on three novels, two novellas (one in my late husband Michael's military SF universe) and three short stories at present, including one that merges my love of urban fantasy and baseball in a rather unusual way.
What is your best method or website when it comes to promoting your books?
So far, writing blogs (whether at my own blog site or for others as "guest blogs") seems to work the best. But I haven't done a whole lot of promotion as of yet; I'm still getting the hang of this business.
Do you have any advice for new authors?
Persist. Keep persisting. Don't give up on yourself or your talent. And be true to yourself, because the only way to write anything that matters is to be authentic.
What is the best advice you have ever heard?
"Keep writing!" (That, to my mind, denotes enthusiasm. And who am I to stop someone from wanting to read what I'm writing?)
What are you reading now?
Fantasy: CLOSER TO HOME, Mercedes Lackey. This is a nice new release in her long-running Valdemar series featuring Herald/spy Mags and his romantic partner Amily, and it features derring-do and some low-key humor along with a great deal of intrigue (and, of course, Companions).
THE PERILOUS SKY, Sherry Thomas. I enjoy her romances quite a bit; her fantasy thus far is interesting and enjoyable.
THE RIVAN CODEX, by David and Leigh Eddings, mostly for their notes on world building. I find it fascinating.
Nonfiction: I'm finishing up Peter S. Brown's THE RISE OF WESTERN CHRISTENDOM, 2nd Edition. It's a fascinating account of the history, mores, and culture between the 4th and 10th centuries, and has given me a great deal of insight into how people lived and worked back then.
What's next for you as a writer?
I hope to finish up the revisions for CHANGING FACES (a transgendered fantasy/romance featuring classical clarinetists, a huge departure for me) before the New Year, a new short story to try at the Writers of the Future contest (all I can say about that is that it's going to be a science fiction story; anything else would potentially disqualify me, as they use blind judging), and work on the sequel to the ELFY duology, AN ELFY ABROAD (also featuring Bruno the Elfy and his human companion, Sarah). And, of course, flesh out that baseball/urban fantasy story into a full novel!
If you were going to be stranded on a desert island and allowed to take 3 or 4 books with you what books would you bring?
NIGHT CALLS, Katharine Eliska Kimbriel. TWO OF A KIND, Rosemary Edghill. MIRROR DANCE, Lois McMaster Bujold. THE DISPLACED DETECTIVE SERIES omnibus, Stephanie Osborn.
Author Websites and Profiles
Barb Caffrey Website
Barb Caffrey Amazon Profile
Barb Caffrey's Social Media Links
Goodreads Profile
Facebook Profile
Twitter Account