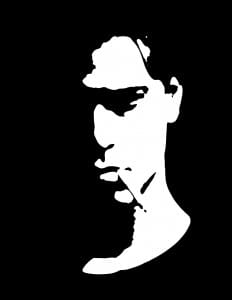 Tell us about yourself and how many books you have written.
I have two books so far. The German Connection and The American Deception. I have a third, The British Evasion, being published in October 2015. These books are part of a series set in the 1980's.
What is the name of your latest book and what inspired it?
The American Deception. The inspiration for this one was the assassination attempt on President Ronald Reagan. I have a fascination for the 1980's and the things that actually happened during that time. The book is fiction but it ties into Reagan, Hinckley and how the attempt came about. It is a product of my imagination but does contain real historical references. The story is one that could have happened but probably didn't!
Do you have any unusual writing habits?
I eat breakfast/lunch/dinner then I sleep for half an hour and then I get up and go. This makes me feel energized and I tend to get words on the page.
What authors, or books have influenced you?
Lee Child, Ira Levin, C. S. Lewis, Ian Fleming.
What are you working on now?
The British Evasion. Again set in the 1980's. This book deals with terrorists and attacks on US commercial airliners. The struggle with this one is the different ways that people say the same thing and the slang they use, especially Cockney rhyming slang. It is set in London but involves mainly American characters. There are also Scots involved in the story as well as Londoners. I have lived in all of these places so luckily I know how people use the words, this gives the story more authenticity.
What is your best method or website when it comes to promoting your books?
Amazon/Twitter.
Do you have any advice for new authors?
Don't be too fussy or think that your book will ever be perfect, if you do you'll never publish it. The story is the most important thing. Never let a bad review put you off, in fact I don't ever read any reviews, good or bad.
What is the best advice you have ever heard?
Stop thinking and planning and just do it.
What are you reading now?
Lee Child. The Affair.
What's next for you as a writer?
Publish The British Evasion this October.
If you were going to be stranded on a desert island and allowed to take 3 or 4 books with you what books would you bring?
The Lion, the Witch and the Wardrobe. The Boys From Brazil. The Hobbit.
Author Websites and Profiles
Ben Goetz Website
Ben Goetz Amazon Profile
Ben Goetz Author Profile on Smashwords
Ben Goetz's Social Media Links
Goodreads Profile
Facebook Profile
Twitter Account