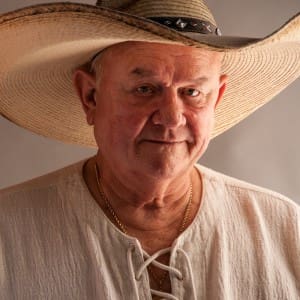 Tell us about yourself and how many books you have written.
Bill Stephens wrote over 1,000 weekly columns for Harte-Hanks, Murdoch, and Hearst newspapers. His features on wine, food, travel, and outdoor appeared in Wine News, Wine Enthusiast, Wine Spectator, Food & Wine, Chef, and Field & Stream.
For over 18 years he was the cliché newspaper columnist who had "The Novel" third drawer down in his desk. He finally pulled it out one day, and his debut novel, Horizons Past is the result. This mainstream love story was followed by Vámonos!A Humorous Action Adventrue Novel. The difference in styles made him assume the pseudonym, Lisa Ray, for Horizons Past.
You can follow Bill on his Blog, "Read It and Weep." www.publishersmarketplace.com/members/billstephens
Stephens is a graduate of The University of Texas and studied creative writing at Trinity University, San Antonio. As an avid outdoorsman he has hunted and fished from Alaska to Mexico and has ridden his Harley Davidson Motorcycle coast-to-coast, border-to-border, and more than 12,000 miles in Mexico. He lives in Texas with his wife and her critters. Visit his Facebook Author Page www.facebook.com/authorbillstephens
He soon will release his third novel, Woke Up This Morning, and a collection of short stories.
What is the name of your latest book and what inspired it?
Vámonos! Is now in both paperback and on Kindle. It's the story of two underachieving Austin, Texas, C&W musicians who become homeless – one because of an irate girl friend and the other for hot rent checks – who ride into the Mexican desert on a humorous journey of redemption. I am a member of Los Compadres, a hard ridin', wine swillin', cigar chompin', bad-to-the-bone motorcycle gang that rode a lot in Mexico.
You don't have much to do biking through the Mexican desert, and when I spied a small village in the far distance off the road with its church spire gleaming, I started thinking about what might happen in a small Mexican town off the beaten path. I pretty much had the story finished in my head by the time we got back to Texas. The C&W musician idea came from George Strait who is also a Los Compadre.
Do you have any unusual writing habits?
Only that I don't outline and plot out a novel before I write it. I just follow where the characters take me.
What authors, or books have influenced you?
Tom Robbins, Christopher Moore, Thomas McGuain, James Lee burke, Pat Conroy — I've all their books.
What are you working on now?
My third novel, Woke Up this Morning, is in its final rewrite and should come out in six weeks. I saw a news report that illegal aliens were arrested for burying sacks of marijuana in the dunes of the Texas barrier islands. Those islands are infested with small pocket gophers. I wondered what would happen if gophers burrowed into the ganja and spread seeds all over Mustang Island where Port Aransas, Texas is located. In the story a wild field of marijuana crops up and throws every element of the island culture and ecology in chaos. It's set against a background of blues music.
What is your best method or website when it comes to promoting your books?
Facebook of course. I am just now trying free days on Kindle and it will be interesting if that produces some inteest. But free days would be a waste of time without websites like Awesome Gang
Do you have any advice for new authors?
Understand that writing is a hobby and be very amazed if you ever receive any financial reward or recognition.
What is the best advice you have ever heard?
Use the seat-of-the-pants approach to writing. Put butt in the chair and write.
What are you reading now?
I just finished Straight Man by Richard Russo and The Art Forger by B. A Shapiro. Both great! Now I'm reading The Roundhouse by Louise Erdrich and I'm completely capitivated by her style.
What's next for you as a writer?
I enjoyed writing Vamonos! and Woke Up This Morning because they were fun and both hand "cognizant critters" as characters. I'm considering something more serious. Maybe.
What is your favorite book of all time?
James Lee Burke's Black Cherry Blues
Author Websites and Profiles
Bill Stephens Website
Bill Stephens Amazon Profile
Bill Stephens's Social Media Links
Facebook Profile
Twitter Account