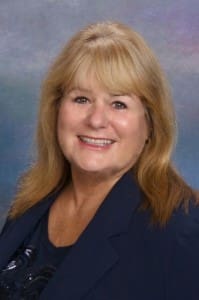 Tell us about yourself and how many books you have written.
Bob Kat is the husband and wife writing team of the award-winning young adult time travel mystery series, CUL8R (See You Later). Kathy had been writing best selling mystery novels for several years, and Bob joined her with this series. OMG (Oh My God) debuted in 2012 and was named the Best Young Adult Indie Book of 2013. In it the four teens travel back to 1966 to keep a cheerleader from committing suicide. BRB (Be Right Back), the second book in the series just won the top prize in the Readers' Favorite Young Adult awards. BION (Believe It Or Not) takes the teens back to a 1927 circus where they save the life of a young man and go through the pangs of a first love. Kathy also writes an adult romantic suspense series called Denver After Dark under her own name, Kathy Clark. And they are launching a New Adult romantic suspense series called Scandals: Baby Daddy in later November, 2013.
What is the name of your latest book and what inspired it?
The latest in the CUL8R series is BION which was probably our favorite book yet to write. In it, the four teens run off and join a traveling circus . . . in 1927. We visited the Ringling Museum for research and were lucky enough to meet a wonderful elderly man who had been a third generation clown with Ringling Brothers circus many years ago. His stories were fascinating, and we were able to incorporate many of them into our story.
Do you have any unusual writing habits?
Bob and I plot out the books, making all the major decisions on plot, pacing and character arcs. Then he writes the first draft while I work on the polish of one of our other series. When I get the book, I flesh it out, adding color and romance until it is ready to go out to our beta readers.
What authors, or books have influenced you?
I love the Twilight and the Hunger Games series. And I'm very impressed with Amanda Hocking's ability to write wonderful books as well as create a brand.
What are you working on now?
We are almost ready to release the first book in our New Adult series in late November, 2013. The series is called Scandals, and the first book, Baby Daddy, is about five people who suddenly find out they are related and have inherited a legacy . . . should they decide to accept the changes in their lives. Their decision is complicated when they realize someone is trying to kill them and steal their destiny.
What is your best method or website when it comes to promoting your books?
Our website is www.NightWriter93.com. We are active on the Kindle boards and other on-line groups, and we belong to Mystery Writers of America, Sisters in Crime and Romance Writers of America. We often speak at writers' groups and give writing classes to adults and young adults.
Do you have any advice for new authors?
Find a good critique group. Learn your craft. You can't break the rules until you know the rules. And keep writing. Get it on paper.
What is the best advice you have ever heard?
Get to work! I'm a bit of a procrastinator, so I let my ideas stew in my brain for a long time before I actually sit down and do the hard work. My husband and my fans keep me motivated. And I love writing series because I get to spend some time in a new adventure with characters who are old friends.
What are you reading now?
I'm looking forward to reading a couple books I have downloaded on my Kindle as soon as I finish Baby Daddy.
What's next for you as a writer?
More books for the series. They are so much fun to write, and they have all received incredibly positive reviews and awards. Baby Daddy will be out in November. RIP (Rest in Peace), another CUL8R book (a ghost story set at the very haunted Stanley Hotel) will be out in January, 2014. Graveyard Shift, the third book in the Denver After Dark series will be out in the summer, 2014, and we have plans for our second Scandals book next year, too.
What is your favorite book of all time?
Wow, hard to say. I have so many favorites, but I guess the book that really launched my career was The Flame and the Flower. It had such wonderful characters, a charming romance and lots of adventure.
Author Websites and Profiles
Bob Kat Website
Bob Kat Amazon Profile
Bob Kat's Social Media Links
Goodreads Profile
Twitter Account