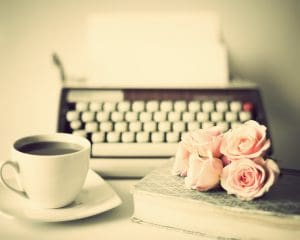 Tell us about yourself and how many books you have written.
I am a newly published author. Recently I published my first book on Amazon, but I have written the first trilogy for the Moonlit Lovers Series and I hope to continue writing the series if people find the over all story interesting.
What is the name of your latest book and what inspired it?
Vampire Needs a Date is a book about the unlikely issues a being as charming and beautiful as a vampire could face when and if they decide to date. It's like everyone else, only, instead of nearly 7 billion possible matches, they have to work a bit more to find someone that they could match with. The story of the series is about love and the power it has to make us leave our preconceptions aside, and just see the being (demon, vampire, werewolf or human) in front of us, and allow ourselves to just fall in love.
Do you have any unusual writing habits?
Yes, I like to write after breakfast and before lunch. I get a headache if I write before my morning coffee. I like to write near my three totems: a little bronze statue of Ganesha – the elephant Hindu deity that removes obstacles, a yellow beautifully decorated Mexican sugar scull and a crystal pineapple.
Although, for some reason, for my second series, which is a bit more adventure than romance, I seem to only be able to write at night.
What authors, or books have influenced you?
I like everything. I am not genre specific. I have been influenced strongly by Anne Rice and Robert Jordan as a teenager. Later on, I have been deeply affected by Dickens and Dostoyevsky. But that is just to pick easy author names. I read everything. From Russian children's fairytales to Meacham's biography on Thomas Jefferson.
What are you working on now?
I am editing the second and third books in the Moonlit Lovers Series. Outlining the second trilogy within this series which I am very excited about.
I have also started working on a completely different world, an adventure-romance-time-traveling mash up with characters I'm really falling for, so, I'm definitely keeping busy.
What is your best method or website when it comes to promoting your books?
As a newbie author, promotion isn't exactly easy because you have to start from scratch. Being able to promote my book through places like awesomegang, goodreads, facebook and twitter really helps at this very early stage of my career.
Do you have any advice for new authors?
I do. First: make sure you dream big but focus on today. Dreaming is motivation, but doing leads to success. Finish your book. If you've never finished the book, finish it. Even if you never publish it. My life changed after finishing my first book. It took 3 years. The year after that I wrote 5.
Second: listen to people who are doing it, and doing it well. There are so many podcasts out there that offer advice to authors both in terms of craft, creativity and the business of publishing that there is no excuse to be "in the dark" about your career as an author.
What is the best advice you have ever heard?
Write your next book.
What are you reading now?
I am reading a crazy potpourri of books. I almost always read a few books at the same time. The biography of Bobby Kennedy by Chris Matthews, The Utterly Uninteresting and Unadventurous Tales of Fred, the Vampire Accountant by Drew Hayes, Montalbano's First Case by Andrea Camilleri, Deep Work by Cal Newport and Motivation for Creative people by Mark McGuiness to name a few.
What's next for you as a writer?
I want to finish the five novels I envisioned for Moonlit Lovers. I am excited about the series because I want to tackle many issue, but also just keep it fun – because allowing optimism and positivism in your heart is half the battle.
I am also curious to see how people will react to the very different series I am working on now about time-traveller adventurers.
If you were going to be stranded on a desert island and allowed to take 3 or 4 books with you what books would you bring?
So difficult. Do I bring books I love and have read, or books I haven't read but feel I really ought to?
The Brothers Karamazov by Dostoyevski. David Copperfield by Charles Dickens. These are a must. I can't imagine not being able to revisit these books because they are so deep and wonderful, one can never read them enough times.
I love biographies, so I'd have to bring my complete biography of Franz Liszt and also the hardcover special edition biography on Napoleon. And my beloved Meacham's Thomas Jefferson.
But life can't be that serious can it? I would also pick a good thriller and a book by Bella Andre if I could fit it in the suitcase 😉
Author Websites and Profiles
Briar Devero Website
Briar Devero Amazon Profile
Briar Devero's Social Media Links
Goodreads Profile
Facebook Profile
Twitter Account