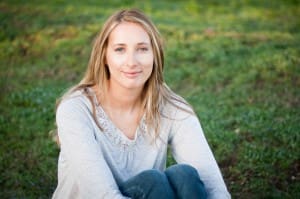 Tell us about yourself and how many books you have written.
I'm married to a man I adore (when he isn't driving me crazy) and am the mother of FIVE amazing kids, who (surprise!) also have a habit of driving me crazy. My best guess is that it's genetic. In addition, I founded a local network for women in 2012, which has grown to almost 700 members. But to further prove that I may in fact be certifiably insane, I'm scheduled to publish my debut novel entitled, Bedrock in May of 2013. Then and only then, will I consider my training to be an expert (life) juggler complete.
What is the name of your latest book and what inspired it?
Bedrock. I love novels that entertain such as Fifty Shades of Grey, The Twilight Series and The Hunger Games. That said, I wanted to read a story about a character who was a little bit further in life. I wanted a protagonist who was in a similar stage of life (married, with children) and to see how her story would unfold as obstacles are put in her way because of the fact that every decision she makes affects not only her but those she loves most in this world.
Do you have any unusual writing habits?
I have five children so I write when and where I can. 🙂
What authors, or books have influenced you?
Syliva Day, E.L. James, Stephanie Meyer, Emily Giffin, Nicholas Sparks, Stephen King, Jodi Picoult and many many more.
What are you working on now?
The sequel to Bedrock. Which is interesting because Bedrock was originally only supposed to be a stand alone novel. But towards the end of the writing the process the characters threw a wrench in the story; letting me know that I wasn't done with them yet.
What is your best method or website when it comes to promoting your books?
I love Goodreads. And bloggers. Bloggers are amazing.
Do you have any advice for new authors?
Write. And never, ever give up.
What is the best advice you have ever heard?
"Writing isn't about making money, getting famous, getting dates, getting laid, or making friends. In the end, it's about enriching the lives of those who will read your work, and enriching your own life, as well." – Stephen King
What are you reading now?
Bared To You by Sylvia Day.
What's next for you as a writer?
The plan is release the sequel to Bedrock in September 2013 and my third novel in January 2014.
What is your favorite book of all time?
Charlotte's Web.
Author Websites and Profiles
Britney King Website
Britney King Amazon Profile
Britney King Author Profile Other Bookseller
Britney King's Social Media Links
Goodreads Profile
Facebook Profile
Twitter Account
Pinterest Account