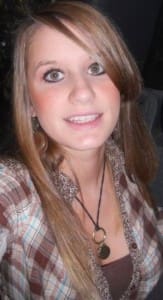 Tell us about yourself and how many books you have written.
I'm Brittany Jo. Yes, I was raised in the deep south where we go by our first and middle name. I've been writing for the last five years but I only published my first two novels a couple months ago. I have two more that are complete and ready to publish, one more that's just almost ready to go, and several more plots rattling around on my to-do list. I'm married to my high school sweetheart, Conlee, who is a soldier in the United States Air Force. We share two terribly rowdy sons, Jagger and Jett. Conlee is currently stationed in Anchorage, Alaska so we're learning how to survive in what seems like a whole new world.
What is the name of your latest book and what inspired it?
My latest book is titled At Least I'm Pretty, but I published it and My Knightly Dreams at the same time. My Daddy inspired the title, because when I was young (and difficult, unruly, stubborn…) my mother would say that she just didn't know how to deal with me, and he would reply with, "Well, at least she's pretty…"
Do you have any unusual writing habits?
I have two children, a husband who works twelve hours a day (sometimes seven days a week), two dogs, a house to care for, meals to cook, and absolutely no help at all since we live over 5000 miles from our entire family and my husband's schedule is so unreliable…. Therefore, my writing habit is a little less scheduled than what it should be. I'm an extremely organized person, but I have to really make a lot of adjustments in order to get everything done that needs to be.
What authors, or books have influenced you?
I'm a big fan of historical romance. I love A Rose in Winter by Kathleen E. Woodiwiss, Ellen Tanner Marsh's Sable, and practically everything that Johanna Lindsey ever wrote. My first two are historical romance, so their styles have influenced me.
What are you working on now?
I'm currently working on a contemporary new adult fiction and I'm super excited about it! It's definitely different than my first two releases, but I think it's going to be great.
What is your best method or website when it comes to promoting your books?
I had a lot of luck with Ereader News Today but I'm hoping that Authorgang opens a lot of doors for me and that after today, my "go to site" is right here… 😉
Do you have any advice for new authors?
Pray! Trust God to work everything out for your good. If you'll submit yourself to His perfect plan (no matter what it is) and trust that He will see you through, you will never be let down. Honor Him in everything you do and you'll find yourself happier than you ever imagined you could be.
What is the best advice you have ever heard?
A wonderful author told me, "You should look into self publishing." I really didn't even think it was an option until she said it but if she hadn't, where would I be right now?
What are you reading now?
I'm rereading a Johanna Lindsey novel, Once A Princess, right now. The last time I read it was in 2004, so it was time to pick it back up!
What's next for you as a writer?
I hope that my name really gets out there and picks up a fan base so that when I publish my next few novels, they will have plenty of attention. I would also love to find a literary agent who could truly open new doors for me and help my career to become a super successful one.
What is your favorite book of all time?
Sable, by Ellen Tanner Marsh
Author Websites and Profiles
Brittany Jo James Website
Brittany Jo James Amazon Profile
Brittany Jo James's Social Media Links
Goodreads Profile
Facebook Profile
Twitter Account