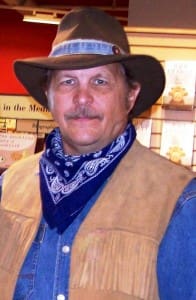 Tell us about yourself and how many books you have written.
I have 1 published book with 2 more well on their way. As a child my upbringing was in the back woods of Ontario, Canada. It was coarse, and for my brothers and I, it was also an opportunity to breathe in the breath of nature. When one plays in the forest, it has a tendency to rub off on the soul.
I was introduced to the big city as an adult and this was a shock to my system. But the transformation was complete when my employment developed into a career in Criminal Investigation and Body Guarding. As children we learned to track each other and utilize the environment around us as a map. We learned all about our prey and searched for clues. Not so very different from the city and tracking the 'bad guys'. It was just another forest to play in.
What is the name of your latest book and what inspired it?
'Shield & Sword: The Kabe Legacy' is the title of my first published book. My life's experiences were my inspiration for this book, but the book isn't about me. It's about every person that puts on a badge, fights a fire or gets up in the morning to do God's work. It's a story about families that grow together and feed the earth and the heavens with all that is good about this world. Even though we all face difficulties throughout our days, know the sun will once shine brighter and the breeze in our face will refresh us with the sweet scent of happiness. We just have to recognize the seed of hope and nurture it into a tree. Faith is my Shield, and God's Spirit is my Sword.
Do you have any unusual writing habits?
You tell me.
What are you working on now?
Coming soon is the one and only sequel titled 'Shield & Sword: Into the Light'. A 3rd book I'm writing, and will be out about the same time as the sequel, is a totally different genre, it is titled 'Ghosts of Time'.
What is your best method or website when it comes to promoting your books?
My wife, she takes care of all of that.
Do you have any advice for new authors?
Don't give up and write without apology.
What is the best advice you have ever heard?
Always keep an ace up your sleeve (a backup plan).
What's next for you as a writer?
Lots of signings. I do have a 4th book rolling around in my head and so will have to let that out onto 'paper'. We are also making a play from the first portion/generation of Shield & Sword and are putting it on to raise money for Children's Hospital. We are looking at making a movie from the book as well.
Author Websites and Profiles
Bryce Baker Website
Bryce Baker Amazon Profile
Bryce Baker Author Profile Other Bookseller
Bryce Baker's Social Media Links
Goodreads Profile
Facebook Profile
Twitter Account
Pinterest Account