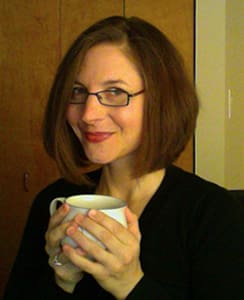 Tell us about yourself and how many books you have written.
I am an author, techie, and mother. I got my start writing fanfiction–and I'm not ashamed. Much. My fans told me I should write professionally. Being a coward, I ignored them. It was actually my husband's nagging, "Stop writing for free! I want to retire. You could be the next 50 Shades of Gray," that finally wore me down.
Sigh. If only. I can't write smut.
I've written one short sci-fi story called "Murphy's Star." I've also written three books and one novella in my "I Bring the Fire" series.
What is the name of your latest book and what inspired it?
My latest book is a short novella called "In the Balance." I'm a fan of Loki and the mischief and chaos he embodies; however, all good things are only good in moderation. The novella was about that–but wrapped up in a (hopefully) thrilling adventure-romance that spanned three different universes.
(All things are good in moderation except chocolate and tea. They should be enjoyed immoderately).
Do you have any unusual writing habits?
Is fueling writing with tea and chocolate unusual?
What authors, or books have influenced you?
Lloyd Alexander is a big influence on me; I'm a big fan of "deep" themes wrapped up in adventure, humor, and magic. A lot of my influences are also non-fiction. I loved "How to Teach Physics to Your Dog," "An Evil Cradling," "The Wisdom of Crowds," and most recently, "Jane Austen: Game Theorist."
What are you working on now?
"Fates," part IV of I Bring the Fire.
What is your best method or website when it comes to promoting your books?
My fanfiction fans on fanfiction.net have actually helped me a lot. They've been a terrific supportive base for my original fiction. Lately, I've been communicating with them more and more via Facebook and Tumblr.
Do you have any advice for new authors?
Write! And don't be afraid to seek out criticism.
What is the best advice you have ever heard?
90% of life is showing up.
What are you reading now?
I recently tossed a book aside (I'm horribly picky), but I did read a great book last month called "American Ghoul" by Walt Morton. It's one of the best books I've read in a long, long, time.
What's next for you as a writer?
I have three more installments of "I Bring the Fire" in mind, and maybe a novella here and there. I try not to think too much about after that.
What is your favorite book of all time?
My favorite fiction book is "One Hundred Years of Solitude." My favorite series is "The Prydain Chronicles," and my favorite non-fiction book is "The Mystery of Capital."
Author Websites and Profiles
C. Gockel Website
C. Gockel Amazon Profile
C. Gockel Author Profile on Smashwords
C. Gockel's Social Media Links
Goodreads Profile
Facebook Profile