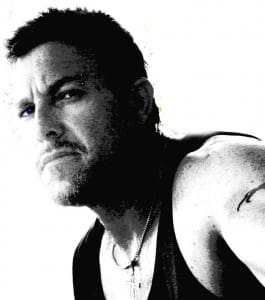 Tell us about yourself and how many books you have written.
I am an emerging author, poet, digital artist, photographer, tattoo designer and all round nice guy
I have written one book, "Shades of Reflection Book 1: Faithless Twist", which is a chapbook containing some of my poetry written during a very dark time of my life. And I have just recently finished a short story due for release on Kindle February 15th.
What is the name of your latest book and what inspired it?
My latest book, which is due for release through Amazon Kindle on February 15th, 2016, is a short story entitled "Eye of the Snake". The inspiration behind the story (or at least the idea of a massive black snake sleeking through a forest) came to me through a dream I had. My close friends who have read the story while in its draft period have often asked me just what exactly happens inside my head in order for me to dream up such a thing as "Eye of the Snake". My reply is simply what happens inside my head…isn't it the same as what happens inside everyone's head? I'm beginning wonder if I'm wrong in this course of thinking.
It has taken me a total of 12 years to get "Eye of the Snake" to where it is now. I have never been truly happy with the story so it's ended up lying in the rather overfilled drawer of my desk, beneath many other unfinished, and some unsatisfying, manuscripts. However, over the years something has continued to eat away at me about the story and so every now and then I would drag it out and begin adding to it, until it finally reached its current status as a story that is, perhaps, worth showing to the world.
However, in having said this, I know somewhere inside the streets of my mind, I'm being called back to that forest and the snake. I really don't think the story is finished yet, there appears to be many unanswered questions. So we could be looking at yet another rewrite in the future, perhaps becoming the novel I feel it should be. In the meantime, I see the short story version as a certain introduction to what may come in the future.
Do you have any unusual writing habits?
Oh where does one even start in order to answer this question? I suppose every writer has their own unusual habits, some more disturbing than others. It's just a matter of finding what works best for you.
I suppose my worse habit (if I may take the word unusual and replace it with worse here) is that I tend to neglect those that are important to me while writing. It's a sad confession and one which I know isn't exactly what most people want to hear. But I'm sure there are a lot of authors out there who would agree with me when I say writing is a very lonely career choice and at the most we do tend to block out those around us. We don't intentionally do it, it just happens.
I have a rather bad habit of not being able to return to reality while writing also. I find myself trapped inside the streets of my mind and trying to decide between what's real and what's fiction during my writing times is kind of like trying to see everything around you while wearing a blindfold.
I cannot write, or even consider putting pen to paper, without my Beethoven Piano Sonatas; the more darker and sullen the better. There's something about this master that arouses me and keeps me pouring ink onto the pages. Oh and I must have my coffee within reach of me at all times.
Not really unusual habits I suppose but they are my habits that help me write.
What authors, or books have influenced you?
The author that comes to mind first when answering this question has to be, undoubtedly, Stephen King. But honestly, what horror/thriller writer wouldn't be inspired by this master of the craft? Others would include Peter Abrahams, Pat Barker, Paul Bowles, Graham Greene, Harper Lee and Edgar Allen Poe, just to name a few. Books of inspiration, again, Stephen King cannot go unmentioned here, The Shining was certainly the book that inspired me to start writing. Others include How to Kill a Mockingbird by Harper Lee, Underworld by Don Delillo, Zombie by Joyce Carol Oates. The list could go on but do I really want to bore the readers with too much information here?
What are you working on now?
A few different pieces. Another short story, possibly a novella, book 2 of my poetry chapbook series, and I've just started drafting the first part of an epic fantasy novel. I also have my artwork taking up my time in the background but that's for an entirely different type of interview.
What is your best method or website when it comes to promoting your books?
As an emerging author I haven't really begun to delve into all the countless methods and websites that I could use to promote my books. At the moment I have concentrated on really only building a reputation as a writer throw Twitter and have been busy building my author's website. Awesomegang would really be the only site I've used to date to promote my work.
Do you have any advice for new authors?
Stick with it. Even if you don't think the story is worth anyone's time, you should still stick with it. Follow your dreams and don't give up. Yes the road ahead will be long and hard, even dark at times, but there is certainly a cleaning at the end. Read. I can't express this enough. If you want to be a writer you have to read, and a lot. Here's a recommendation for you "Shades of Reflection Book 1: Faithless Twists" by Cage J Madison. No, I'm joking. Nothing wrong with a bit a sly promo. Also, write. Don't put it off and tell yourself you'll do that later. Just write. And if you find yourself stuck on a certain part in a story, put it aside and continue on with something else. As writer's, we always have something new bubbling away in our minds.
What is the best advice you have ever heard?
"Remember that the basic rule of vocabulary is use the first word that comes into your mind, if it is appropriate and colorful" – Stephen King – On Writing.
What are you reading now?
Paul Hoffman's The Left Hand of God.
What's next for you as a writer?
…
What does a writer do but write. There's no other way I could answer this question without boring the readers with a recap of the answer I gave to the question: What are you working on now?
If you were going to be stranded on a desert island and allowed to take 3 or 4 books with you what books would you bring?
The Shining by Stephen King.
Mohawk by Richard Russo.
Who am I by Richard David Precht.
The Secret History by Donna Tarrt.
Author Websites and Profiles
Cage Madison Website
Cage Madison Amazon Profile
Cage Madison's Social Media Links
Facebook Profile
Twitter Account