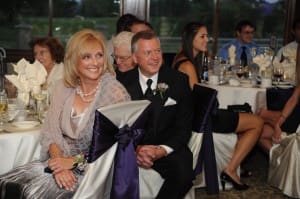 Tell us about yourself and how many books you have written.
After graduating from Loyola University of Chicago, I worked for twenty-seven years in the setting of private dental practice, raising my four children, while secretly harboring a love for writing. I indulged that side with a blog which was actually the seed for my first book, Living The Dream On A Box Wine Budget, collaborating with my very good friend, Petrina Collins. It features mainly a humorous, though occasionally introspective, look at family life. We have since published a second book, NUMB. I live in St. Charles, IL with my husband and anywhere from one to three children, as their single lives dictate. I desperately hope one day to be an Empty Nester…
What is the name of your latest book and what inspired it?
Petrina Collins and I worked together on a second book, NUMB, which is a complete departure from Living The Dream. NUMB is a novel that tells a darker story of one woman's unusual and quite illegal method of coping with stress. NUMB has recently been published on Amazon. The inspiration for NUMB actually came from our shared fascination with murder (which, quite honestly, terrifies both of our husbands). We drew from our combined personal experiences of working in the dental and pharmaceutical fields as well my growing up the daughter of a Chicago Police Sergeant to develop the characters and plot for the story.
Do you have any unusual writing habits?
I wish I could say I have unusual writing habits because that would make me sound much more interesting, I think. I know some writers say they get up early and write for a certain number of hours. Others write a certain number of words a day. One writer I've met only writes when inebriated. That doesn't work so well for me, but he's found tremendous success with that method. I basically just write when I have the time and I write until I run out of plot line or I just can't think anymore. Then Petrina and I have a meeting to work out the story progression and direction of characters, plot, etc.
What authors, or books have influenced you?
The authors I am most inspired by are the ones who decided to start writing later in life. I love their courage in taking the risk and never giving up the dream. I'm inspired by anyone who does that, regardless of the field. It's so easy to think that it's too late to start something new, but I say life is too short. Tomorrow is not promised to anyone, so why not go for it? If nothing comes of it, at least you gave it a shot.
What are you working on now?
I am currently working on a sequel to NUMB, which I hope will be ready for publishing by Spring 2014.
What is your best method or website when it comes to promoting your books?
Well, I'm still learning, to be honest. There are so many great websites to help new authors and books. I have to honestly say that social media, like Facebook and Twitter, as well as websites specifically aimed at promoting authors and books, such as Pixel of Ink, Kindle Direct Publishing, EReader News Today, and of course, Awesome Gang have been wonderful to work with and really seem to get the word out about new books.
Do you have any advice for new authors?
Since I still consider myself to a new author, I find I'm always in search of advice! What I have learned, though, is to research the world of writing and publishing. The internet has been a great source of information for me. What surprised me the most was how much I didn't know – even just terminology. Every time I thought I knew something, I'd come across a term I wasn't familiar with and find out how much more I needed to learn.
What is the best advice you have ever heard?
Probably the best advice is to let objective people read your work. That is a hard thing to do because you're really putting yourself out there and opening yourself up to criticism, which no one likes. But, it is so important to not take critiques personally. They are important. I remember when my son, a filmmaker, was starting grad school and had his first film shown to his class, he said he felt so exposed. I reminded him that it was important to hear constructive criticism, to which he replied, "I know, but it still hurts and I'm fragile. I wish I could just make movies and not have anyone see them." The truth is, that when you let others see something that is so deeply personal, something that you created, you can't help but feel like you're standing naked in front of the world.
What are you reading now?
Right now I'm reading Cuckoo's Calling by Robert Galbraith, which it has been revealed, is really J.K Rowling, and I'm enjoying it very much.
What's next for you as a writer?
What's next is to buckle down and work on my sequel to NUMB so that it will be ready to publish early 2014.
What is your favorite book of all time?
That's a tough question because I like so many different books. I love humor, suspense, non-fiction. I'd say the book I most enjoyed reading in recent years was Devil In The White City by Erik Larson.
Author Websites and Profiles
Casey Quinn Website
Casey Quinn Amazon Profile
Casey Quinn's Social Media Links
Facebook Profile
Twitter Account
Pinterest Account