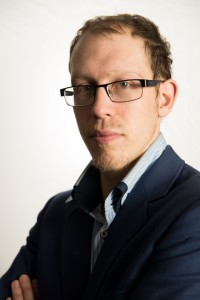 Tell us about yourself and how many books you have written.
I'm a model citizen. I pay my taxes and vote when I'm told and I leave a glass of milk out with some cookies for Santa on Christmas Eve. I have penpals in 10 countries but none of us share a common language. I enjoy easy listening music and feed the neighbour's cat. I water my plants on a daily basis and have never had one die on me. If the boat is being rocked I do everything in my power to steady it and return us to previous course.
In all honesty I'm not a great big share bear. It's my written work that does the talking. Mind you depending on who you talk to it slurs a lot and loses its train of thought 🙂
What is the name of your latest book and what inspired it?
I released a short story collection called 'Bed Time Stories for Grown Ups'. It's a mix of fairy tale with modern living and contemporary issues that many face in shape or form.
Inspiration? When I was 18 I had a friend and his girlfriend of the time was turning 18. Without having met her I decide to write 18 short stories with her the main protagonist. I ended up writing three.
Do you have any unusual writing habits?
I practice automatic writing; I should probably share the acclaim (and derision) with the ghosts I met through my Ouija Board 😉
What authors, or books have influenced you?
Probably Kurt Vonnegut, Gore Vidal and countless non-fiction books about historical or political figures as well as books on history, society, culture and the environment.
What are you working on now?
A short novelette about a band called Sick Amour that I invented after helping a friend practice taking band photos for a magazine she worked for. I have a novella called Splutter coming out in May 2016 as well.
What is your best method or website when it comes to promoting your books?
Goodreads has been good for connecting with people and pressing the digital flesh. My twitter accounts where I create fake news headlines or superheroes are also helpful.
Do you have any advice for new authors?
Quit your job, sell the house and come join us! Viva la revolution!
What is the best advice you have ever heard?
I ain't got time for advice I'm too busy making mistakes.
What are you reading now?
The label on my jumper. Is this machine washable?
What's next for you as a writer?
The dishes. I'll try think my way out a fix my character has himself in.
If you were going to be stranded on a desert island and allowed to take 3 or 4 books with you what books would you bring?
Big heavy domes with good quality paper. That way starting a fire will be a little easier to begin with and if I am still clinging to the social niceties of society I can use some parts when I go to the bathroom. Yep I went there.
Author Websites and Profiles
Cearúil Swords Website
Cearúil Swords Amazon Profile
Cearúil Swords Author Profile on Smashwords
Cearúil Swords's Social Media Links
Goodreads Profile
Twitter Account