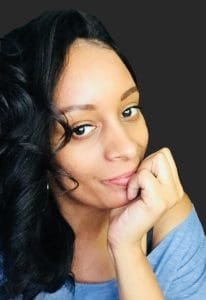 Tell us about yourself and how many books you have written.
Born in Los Angeles, but raised in a Bakersfield, CA, I was always creative. Drawing, writing, sewing, crocheting, and a few more is what started my creative journey. Leaving home at the age of 17, I went on to college and majored in Cinema, TV, Arts. The workload, as I went towards my upper division classes, was a piece of cake. Majoring in that field didn't feel like work. It felt like it was my career and I just knew this was the direction I had to go.
Soon after I graduated college, I got my first job in the industry as a Production Assistant. From then, I moved up very quickly and became a Producer, receiving 5 Daytime Emmy Nominations. This was an accomplishment being that I was a girl from the neighborhood that many didn't see past the stop signs. I produced for television shows that was on the following networks: CBS, Travel Channel, Food Network, TNT, Fox, HGTV, and many more.
In 2013 my television career came to a halt and I was forced to take a hiatus from a show that didn't get a pick up. I had been in the industry for 7 years at this point so I decided to take a break and gather my thoughts and figure out my next direction. That year was the year I became an author of my first children's book, "The Princess and the Egg Shaped Diamond". After developing that book for 7 months, I declared that every year I would push myself to put out a book to continue as an author.
To date, I have written and published six books, all from different genres.
What is the name of your latest book and what inspired it?
My latest book is tricky because I authored it under an alias to separate myself as a children's author, since this new book was geared towards adults.
My latest book is a fiction novel titled, "Lanah Hill's Mind Games" and it was inspired by the many women (and been) who have been heartbroken over the years with no explanation. Many people carry this pain into the next relationships without fully healing so I decided to create a character to show the up and down emotions of a woman who carries this pain on her back. We see her growth and her pain and the reader will be able to relate to Lanah or learn from her stories.
Do you have any unusual writing habits?
Funny question because I do. I always design the book cover before writing a word of the story. In addition, I research what I'd like my characters to look like and I save those images to help me write. I know, pretty unusual.
What authors, or books have influenced you?
I actually do not have any authors that have influenced me. In fact, prior to becoming an author, I wasn't much of a reader. I can probably count on one hand how many books I have read. I'm more of a story teller and if anything, I was influenced by anyone who developed anything creative. From books, to films, to products.
What are you working on now?
I'm currently working on the beginning stages of my first short film. I'm creating an adaptation of one of Disney's favorite princesses, Cinderella.
What is your best method or website when it comes to promoting your books?
Social media and Word of mouth for sure. I guess I could pair up the two because I can promote my book using quotes from readers on social media, and next thing I know, I'm having mounds of sales.
Do you have any advice for new authors?
Write about anything you love. My children's books surrounded my family, my self-development book used Pizza (which I love) as a tool to get my point across regarding being happy in life. And of course my fiction book I used my love for love.
What is the best advice you have ever heard?
Luke Skywalker from the 1980s explesive Group, Two Live Crew, "Don't Stop Get it Get it".
What are you reading now?
The Brothers Grimm version of Cinderella. In writing, you must do your research.
What's next for you as a writer?
Films, Sequels to books, and my books!
If you were going to be stranded on a desert island and allowed to take 3 or 4 books with you what books would you bring?
Well of course they will all be my books. Mainly because I pushed myself so hard in writing and developing those books that by reading them, it would only strengthen me even more to figure out how to get off that island.
Author Websites and Profiles
Chantay Brown Website
Chantay Brown's Social Media Links
Facebook Profile
Twitter Account