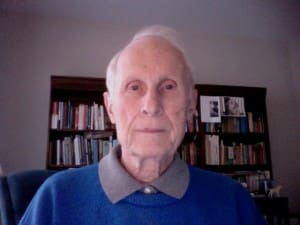 Tell us about yourself and how many books you have written.
I have published seven works on Amazon & Kindle, including a feature length screenplay that was adapted from my novel, Atlantic City Nazi. My goal in writing is to entertain readers, and I write mainly in the historical fiction genre. Humor is also a favorite genre; I insert humor wherever it fits in a work. I base my locales mainly on locations that I have visited.
What is the name of your latest book and what inspired it?
Campaign 2016 Election Comedy is recently published on Amazon & Kindle (free for the first time on Kindle 22-26 Sept. 2015). The novella is based on a generic presentation of candidates in the 2016 presidential race for the White House. The premise that the main character lacks experience in relation to managing a political campaign for a candidate with a ("get elected at any cost, legal or illegal") mindset encompasses the work.
Do you have any unusual writing habits?
I write early in the morning, take my dog for a walk, and think about my manuscript as I walk.
What authors, or books have influenced you?
F. Scott Fitzgerald is my favorite author. C.S. Forrester authored many sea stories that I enjoyed.
What are you working on now?
Nothing at present except for posts on Linkedin to interest producers in my screenplay, (see-Kindle title: RC and RUBY Screenplay.
What is your best method or website when it comes to promoting your books?
I only use free sites and of course Awesomegang is my favorite from past experiences.
Do you have any advice for new authors?
Read the works of others, participate in blogs, and write everyday. Read the self-help books available in many bookstores related to the publishing industry. Write query letters and submit them to literary agencies to build a platform and gain recognition.
What is the best advice you have ever heard?
Don't be discouraged; someday someone other than your mother will purchase your book.
What are you reading now?
I am re-reading The Last Tycoon, an unfinished novel by F. Scott Fitgerald.
What's next for you as a writer?
I listen to the news to get ideas for my next book.
If you were going to be stranded on a desert island and allowed to take 3 or 4 books with you what books would you bring?
Midnight in the Garden of Good and Evil
Story by Robert McKee (excellent advice re writing screenplays)
The Wapshot Chronicle by John Cheever