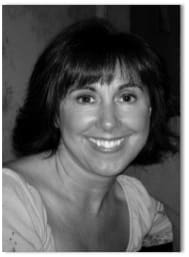 Tell us about yourself and how many books you have written.
I was born and raised in St. Albans, VT moving to RI in 1983. I have written four books so far, along with several poems which I published in the early 80s.
What is the name of your latest book and what inspired it?
My latest book is The Fatal Cache and was inspired by my own enjoyment of the hobby of Geo-Caching as well as my love for the woods.
Do you have any unusual writing habits?
I get my inspiration while walking. I enjoy walking along the East Bay Bike Path which runs parallel to Bristol Harbor.
What authors, or books have influenced you?
I love a good mystery/thriller. I enjoy reading John Saul, Mary Higgins Clark as well as Agatha Christie.
What are you working on now?
I am about to start a new mystery which will take place in Wells, ME.
What is your best method or website when it comes to promoting your books?
Facebook, GoodReads
Do you have any advice for new authors?
Don't be afraid, just do it.
What is the best advice you have ever heard?
Don't write for profit, write because you enjoy writing and have something you want to share.
What are you reading now?
While I'm working on a book I never read someone else's work.
What's next for you as a writer?
I hope to continue to build an audience and continue to write.
What is your favorite book of all time?
Anything by Edgar Allen Poe and other American Classics.
Author Websites and Profiles
Cheryl Kennedy Website
Cheryl Kennedy Amazon Profile
Cheryl Kennedy Author Profile Other Bookseller
Cheryl Kennedy's Social Media Links
Goodreads Profile