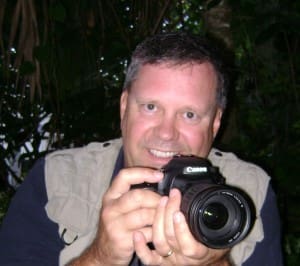 Tell us about yourself and how many books you have written.
My background is science and research and I started writing as a career after getting burned out doing the tech stuff. I've written six books, five in the series that starts with The Rogue Horse Recovery and My House Has Wheels, a guide to full time RV living. All my books are set in South Florida because this is strange character central down here. All the characters in my books are based on people I know down here or people I used to work with.
What is the name of your latest book and what inspired it?
My latest book is called The Falling Star Recovery and it was inspired by my brother-in-law's wife who is from South America. It dawned on me I hadn't set a book down there so that's where the team went.
Do you have any unusual writing habits?
My wife says I talk to myself more than anyone she knows. I'm rehearsing dialog to see if it sounds authentic. My wife thinks I'm CRAZY but the voices in my head say not to pay any attention to her.
What authors, or books have influenced you?
Probably my favorite for many years was the John D MacDonald Travis McGee mystery series. That's why I decided to write my mystery series in the first person. I wanted to modernize the premise and update the technology which is where the idea for Recovery and Marine Salvage was born. Down here that would be the perfect cover for the life my characters lead.
What are you working on now?
I'm working on a murder mystery set in Miami. It's my first fiction book not based on the series characters.
What is your best method or website when it comes to promoting your books?
All my books and background material are at http://www.recoveryandmarinesalvage.com.
Do you have any advice for new authors?
Just keep at it. Don't quit. Success is a process and it won't happen overnight. Keep showing up and eventually it will click for you.
What is the best advice you have ever heard?
When you win, stop negotiating.
What are you reading now?
A book about the history of air to air combat.
What's next for you as a writer?
Another murder mystery and try to get three books out this year.
If you were going to be stranded on a desert island and allowed to take 3 or 4 books with you what books would you bring?
Moby Dick. The Forever War. The Hitchhikers Guide to the Galaxy and A High Wind In Jamaica, the only book by someone else I wish I had written.
Author Websites and Profiles
Chris Poindexter Website
Chris Poindexter Amazon Profile
Chris Poindexter Author Profile on Smashwords