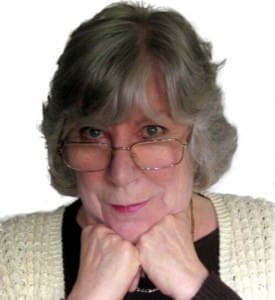 Tell us about yourself and how many books you have written.
I am an ex-secretary, wife, mother, grandmother – and a farmer for more than 40 years, now living on and enjoying this end of my life on a retirement farm in beautiful Australia.
My book covers say 'Author – Christine Larsen', and it's true… finally. Decades ago my written creations were shelved, in the belief that editors' rejections equalled no talent. Instead I concentrated on raising a family and meeting the various needs of farming, including successfully raising a myriad of animals, nine of which were kangaroos.
It seems I have been rescuing something or someone ever since – on Lifeline telephones; adopting three 'special needs' children; in the community as a Careworker; animals from shelters; and from the Charity shops – abandoned small knitted folk.
Throughout these years I have remained an avid reader and wannabe author, constantly 'moodling' about this – until, like a volcano, my creative writing skills had no choice but to erupt, and here I am – working my fingers to the bone on my computer and having the time of my life. Welcome to my world!
What is the name of your latest book and what inspired it?
'Tall Tales from the Small Folk Clan' is the 6th and last e-book in my 'Small Folk Tales' series. It was inspired by actual events in the lives of our own children and some neighbours' youngsters. They made it easy to sneak into their minds and capture parts of their fertile imaginations.
Do you have any unusual writing habits?
I don't know how unusual it is to write many of my words in the middle of the night. I'm an insomniac so it seems quite 'normal' to me. Most of my creations are first recorded with a special propelling lead pencil. I like the immediacy of the connection between pencil, paper and my gray matter. And then my 'rough diamonds are ready for typing on my computer for the editing and cutting, pasting and rearranging, rewriting and tweaking to take place.
What authors, or books have influenced you?
Every author, every book I have read in 65 years has influenced me… every single one, whether good or bad. All were valuable steps on my journey.
What are you working on now?
I'm alternating as always, between my next children's book and a change of pace and age focus; and the first book in my farming memoir series, about our 'apprenticeship' on a Western Australian wheat and sheep farm in the first years of the 1970's. It is impossible to explain the pleasure I'm having writing this memoir, reliving those faraway days and the wonderful shared memories of a pair of determined dreamers. Today we are still together, still farmers, now on our retirement farm in my home State of South Australia. I guess that explains why no part of its creation is a chore… even the otherwise onerous task of editing – again and again, is actually OK when you're reliving such marvellous experiences.
What is your best method or website when it comes to promoting your books?
I've only become a self-published author this year, so I am still on learner plates when it comes to promoting my work. I do work hard at this and experiment with a number of methods and sites… but at this point it's too early to tell which will work best. On a totally personal level, it feels like having won 'Gold' – this ultimate self-satisfaction of seeing my name on my books.
Do you have any advice for new authors?
30+ years of having packed my precious words away in mothballs due to too many rejections, too many tears and too heavy a loss of self-esteem, taught me the truth of 'making Lemonade from the lemons Life gives you'… of never forgetting that 'the strongest steel is forged in the hottest fire'… and most of all, to never, ever, ever give up.
What is the best advice you have ever heard?
The best advice comes from the great mind of Thomas A. Edison when he said, "I have not failed 10,000 times. I have successfully found 10,000 ways that do not work." But I find myself equally drawn to more of his words, "Many of life's failures are people who did not realize how close they were to success when they gave up."
What are you reading now?
'Conviction' by Richard North Patterson is one of my current 'reads'. I am nearly finished Bryce Courtenay's ' on my Kindle as well, and in between I peep into a Kahlil Gibran book and just let his words roll over my heart and soul.
What's next for you as a writer?
Next? The proposed five books in my farming memoir series and a few more children's books that are presently in various stages of progress – some still being 'moodled' about in my daydreams. And more tweaking and adding to my new booksite dedicated to my children's books – ceedee4kids.
What is your favorite book of all time?
As I presently have some 1,000+ books in my library, and many of those are replacements as my tastes have changed over my lifetime, choosing just one favourite is like choosing which of your children you love the most. Simply put… impossible!
Author Websites and Profiles
Christine Larsen Website
Christine Larsen Amazon Profile
Christine Larsen's Social Media Links
Goodreads Profile
Facebook Profile
Twitter Account