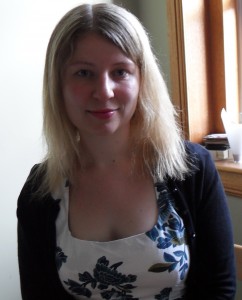 Tell us about yourself and how many books you have written.
As an editor and literary consultant, I help hundreds of writers complete their manuscripts each year. My book '52 Dates for Writers' is designed to help writers overcome common sticking points whilst writing or revising their manuscript. Each of the 52 writing challenges or 'dates' take the writer away from their desk in order to shake up their ideas and replenish their creativity. Each writing date is accompanied by an essay on the writers' craft, plus examples from well-known novels – such as the plot of 'Atonement' laid out as a maze, in order to help the reader think about the different potential endings for their novel, and pushing their plotline in new and unexpected directions.
What is the name of your latest book and what inspired it?
The name is really inspired by my son. Having been immersed in the written world of others, once I had my son, I felt an itch to get writing myself. I had slowed down enough from my day job of working with writers to have this thought, but being a new parent I needed an idea I could fit into my new schedule. It had to be something I could write in the pockets of time I had available – it wasn't as if I was going to have the luxury of 4 hour writing stints for a few years! So I hit on the idea of 52 mini writing masterclasses. And then I thought of what was working already – the writing 'dates' I set the writers I mentored over longer periods, to help keep them motivated and passionate about their work, whilst focussing in on the aspects of the writers' craft we needed to discuss that week or month. And so '52 Dates for Writers' was born slightly after my son, and the longer subtitle 'Ride and Tandem, Assume an Alias and 52 Other Ways to Improve Your Novel Draft' came as we were about to publish.
Do you have any unusual writing habits?
Before I had my son, I would likely have awoken in the night with any ideas, but these days I value my sleep too much! I do tend to get ideas at the theatre. Something about being in a sealed creative space, perhaps.
What authors, or books have influenced you?
So many! All the writers I have worked with, wherever they are on their journey. I feel lucky to enter the creative world of writers at such an early stage. But my English degree too, and even the books I studied at school – those are the ones I read many times, and I feel are always with me. F Scott Fitzgerald was an early passion.
What are you working on now?
I'm currently writing a second book in the same series – '52 Missions for Children's Writers – Learn a Circus Skill, Go out in Disguise, and 50 Other Ways to Inspire your Children's Novel.' Children's writers face unique challenges – in appealing to the right target readership, in writing for today's young reader rather than the young reader they themselves once were, in replenishing their sense of play. Both of my books are based on encouraging the writer to play – but it becomes even more vital in writing for an audience for whom play is natural and essential.
What is your best method or website when it comes to promoting your books?
I'll get back to you on that! There are so many different forums and opportunities the task can become dizzying. I think it's important to take it all at your own pace, to set as many of the right things in motion as you can, and then get on with writing the next book! SEO is vital, though. Trying to make sure your book is visible by understanding how people search for books and blending that knowledge into writing your book descrition and other marketing material. If this sounds daunting, there are some step-by-step guides out there to help.
Do you have any advice for new authors?
Know your market well. What's already out there, and where do your books fit it? Goodreads is great for this, of course. While you are writing, have a realistic writing schedule, write key dates in your diary, and make sure you stick to them – or at least have a good reason when they slip. Take care of yourself. It's hard to be creative when you are feeling burnt out. The same for promoting your work. Have a realistic schedule – one that lets you get back to writing within a few months if possible – and here, make sure you are genuine in your actions. Just like the writing part, try to enjoy the process of promoting your work and connecting with readers. Don't fake it.
What is the best advice you have ever heard?
Don't try to do it all. Follow what you are passionate about. You have all the time in the world. (This is from Sol Stein's 'Solutions for Novelists' and I always think of it when I meet writers in too much of a rush with their work.) Enjoy the process.
What are you reading now?
For my work, I am reading a promising novel draft for a mentorship I am about to begin, as well as an unusual non-fiction manuscript. Much of my reading for pleasure at the moment is the reading I do with my son. I love discovering new books for him – and they have to be good, as we read them so many times. A new favourite is Otto the Book Bear by Katie Cleminson. In a way, it's actually a very early introduction to the idea of authorship.
What's next for you as a writer?
I'll finish '52 Missions for Children's Writers' and then I expect I'll start working in earnest on the novel I've been carrying in my head for several years.
What is your favorite book of all time?
Probably my tattered old copy of 'The Complete Poems and Plays of TS Eliot', which was given to me the summer I left school and was full of anticipation for my first term at university.
Author Websites and Profiles
Claire Wingfield Website
Claire Wingfield Amazon Profile
Claire Wingfield's Social Media Links
Goodreads Profile