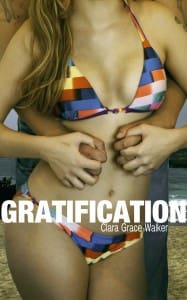 Tell us about yourself and how many books you have written.
Publishing my debut novel, Gratification, Book 1 of the Desire Never Dies trilogy, is the realization of a lifelong dream. I grew up knowing I wanted to write. Not surprisingly, I also love reading.
In between working on my own books and reading the works of others, I love traveling, lounging by the pool (my summer office) and scrapbooking.
On the homefront, I share my life with my husband, children and two very spoiled cats.
What is the name of your latest book and what inspired it?
Gratification was inspired by my work in a law office, where I worked on corporate matters. Also, by reading Barbarians At the Gate, which I loved. I found this real-life account of a hostile corporate takeover fascinating. Adding in sex, drgus and murder made the idea even more fun for me. I loved writing this book!
Do you have any unusual writing habits?
I do all of my drafting and revising in long hand, which my writer friends find hilarious and terribly stone-age. In fact, I drafted the answers to these interview questions in longhand. 🙂
What authors, or books have influenced you?
Jackie Collings (glitz and glam)
J.D. Robb and James Patterson (suspense)
Elmore Leonard (great dialogue and memorable characters)
Ernest Hemingway (I just love him!)
What are you working on now?
I'm just starting line edits for Gossip, Book 2 of the Desire Never Dies trilogy. After that, I will begin my 2nd round of revisions for book 3 of the trilogy, Redemption.
What is your best method or website when it comes to promoting your books?
I'm still learning about this. So far, I've found Faceboook, Twitter and Goodreads to be great places to promote and interact with others.
Do you have any advice for new authors?
Write
Write more
Write still more
Then re-write
Re-write more
And re-write more still
Accept criticism graciously and objectively
Never give up
What is the best advice you have ever heard?
All of the above advice was given to me by others at one time or another. I'm passing it along because I found it most helpful.
What are you reading now?
I recently finished The White Princess by Philippa Gregory. Still deciding what to read next.
What's next for you as a writer?
Publishing books 2 and 3 of the Desire Never Dies tilogy (Gossip and Redemption, respectively). After that, I have plans for another trilogy titled Sexy Secrets. Stay tuned!
What is your favorite book of all time?
Oooh…that's a tough one. There are so many books I really love. Guess I'll go with Lord of the Rings. It was a little of everything…romance, adventure, fantasy, and most importantly, a happy ending!
Author Websites and Profiles
Clara Grace Walker Website
Clara Grace Walker Amazon Profile
Clara Grace Walker's Social Media Links
Goodreads Profile
Facebook Profile
Twitter Account