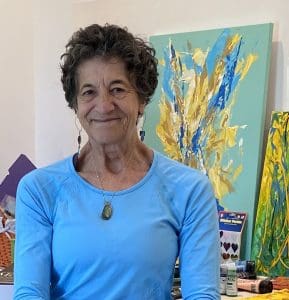 Interview With Author Claudia Ricci
Tell us about yourself and how many books you have written.
I started my writing career as a daily newspaper journalist with the Chicago Sun-Times and The Wall Street Journal. After the birth of my first child, I started writing freelance journalism, personal essays and book reviews for The New York Times, Parents magazine, the Huffington Post, The Wall Street Journal, The Washington Post, Sesame Street Parents Magazine, Working Mother, Business Week, Natural History, the Sunday Gazette (Schenectady, NY) and The Berkshire Eagle (Pittsfield, MA).
I have published four books: Dreaming Maples (2002), Seeing Red (2011), Sister Mysteries (2018) and my new book due shortly, Pearly Everlasting.
What is the name of your latest book and what inspired it?
Pearly Everlasting arose out of a vision of a woman hounded by guilt over the accidental death of her daughter. I wrote the book very quickly as the images/scenes presented themselves rapidly.
Do you have any unusual writing habits?
I have a very unusual daily morning practice: just before meditating, I open a two by two inch journal, select a letter of the alphabet and write down all the things that I am grateful for.
What authors, or books have influenced you?
Over the years I've been influenced by William Faulkner, especially "The Sound and the Fury," Virginia Woolf, especially "To the Lighthouse," "Mrs. Dalloway" and "Moments of Being;" Willa Cather, especially "Song of the Lark," Barbara Kingsolver, Michael Cunningham, Toni Morrison and Pearl Buck,
What are you working on now?
A work of memoir/fiction about my great grandfather, Pasquale Orzo, who was born to an unwed mother in southern Italy in 1870. In those days, most illegitimate babies in Italy perished so it's a miracle that he survived. I want to write his story, and that of his mother, Filomena Scrivano (scrivano in Italian means scribe.) I want to be the scribe for their very difficult experience. The working title of the book is "Angels Keep Whispering In My Ears."
What is your best method or website when it comes to promoting your books?
Doing readings at local venues, and using social media (Instagram) and my blog (MyStoryLives.blogspot.com) to get the word out.
Do you have any advice for new authors?
"Just Keep Writing." That was the motto my writing friend Peg Woods and I came up with this motto to keep us going. The best book to motivate and inspire is Brenda Ueland's "If You Want to Write." She says "Inspiration comes slowly and
What is the best advice you have ever heard?
When I was a journalist the best advice I ever got was from a senior reporter named Harlan Draeger who told me, "Claudia you have to write 'em and forget 'em," as a way of distancing yourself from what happens to your writing after it's published. In those days, it was wanting to be on the front page of the newspaper. In writing books, it's worrying about how many readers you have. Don't get bogged down with those worries. Just keep writing and getting your work out there to interested readers.
What are you reading now?
"The Oracle of Stamboul," by Michael David Lukas, a wonderful and enchanting tale about a little girl who becomes the adviser to the Sultan in the Ottoman Empire.
What's next for you as a writer?
As I described before, I have more than enough challenge with the new book I'm working on, "Angels Keep Whispering in My Ears." I am also a painter and I spend a lot of time painting! I became a painter after writing Dreaming Maples, in which the main character was a painter.
If you were going to be stranded on a desert island and allowed to take 3 or 4 books with you what books would you bring?
The Bible, The Koran, "The Buddha's Guide to Gratitude," by Buddhist monk Thich Nhat Hanh, "Gratefulness: The Heart of Prayer," by Brother David Steindl-Rast and "The Tripitaka," the sacred texts of Buddhism.
Author Websites and Profiles
Claudia Ricci's Social Media Links
---
Author Interview Series
To discover a new author, check out our Featured Authors page. We have some of the best authors around. They are just waiting for you to discover them. If you enjoyed this writer's interview feel free to share it using the buttons below. Sharing is caring!
If you are an author and want to be interviewed just fill out out Author Interview page. After submitting we will send it out in our newsletters and social media channels that are filled with readers looking to discover new books to read.
If you are looking for a new book to read check out our Featured Books Page.