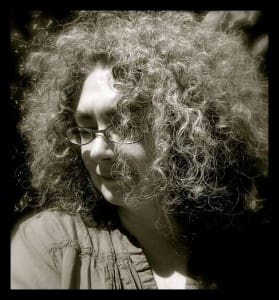 Tell us about yourself and how many books you have written.
Prophecy is the first book I've published, though I've written a few more that will never see the light of day! I live in BC, Canada with my amazing family and am part of a fun, supportive writing group.
What is the name of your latest book and what inspired it?
My book is called Prophecy, and is Book 1 in the Antigone: The True Story series. I absolutely love Greek myth and strong heroines, so I decided to write about one of the most interesting characters from that time — Antigone, daughter of Oedipus (the one who married his mother, killed his father, then blinded himself). The name Prophecy came to me while brainstorming because prophecies and how the gods have used them to play with Antigone and her family are a big part of the story.
Do you have any unusual writing habits?
Not really. I do a large part of my writing during National Novel Writing Month (a challenge to write 50,000 words in November), then I spend much of the rest of the year editing, re-writing, and finishing what I started.
What authors, or books have influenced you?
A big influence is JK Rowling as she really helped to bring young adult books to a larger audience. I love Kristin Cashore and Maria V Snyder for their amazing heroines. Madeline L'Engle was one of the first fantasy authors I read as a teen and made me fall in love with the genre. I am also drawn to Classical authors such as Homer and Sophocles — I get taken in by the huge, heroic themes combined with fragile humanity.
What are you working on now?
I am working on Book 2 of the Antigone series, called Fate.
What is your best method or website when it comes to promoting your books?
I am very new to this, so am not sure yet. This site looks great. I think just being out there, active on my own website and social media, talking about books and writing, reading other people's sites and participating that way. So far, I do like Joanna Penn and Lindsay Buroker for advice on self publishing.
Do you have any advice for new authors?
I feel like because I'm a new author, I'm still looking for advice myself! But, stick with it. It's overwhelming to get that book in your hand or to see it up on Amazon. For me, I wrote a story that I love with a character who speaks to me, then worked and polished and got help editing and designing the cover and formatting in order to put out something that I'm proud of.
What is the best advice you have ever heard?
Write bad rough copies. They are meant to be bad. If you worry about writing something good, it will never get written. Turn off your inner editor while you are writing and let your words get written. You can't edit something that's not down on paper.
What are you reading now?
The Diviners by Libba Bray and Penguins Can't Fly by Jason Kotecki.
What's next for you as a writer?
Keep writing. I really want to get Fate out in 2016. The basic story is written, but I need to make some changes.
If you were going to be stranded on a desert island and allowed to take 3 or 4 books with you what books would you bring?
That's one of the worst questions you can ask a book lover! Can I get around this a bit with anthologies? I don't even know where to begin.
Author Websites and Profiles
Coreena McBurnie Website
Coreena McBurnie Amazon Profile
Coreena McBurnie Author Profile on Smashwords
Coreena McBurnie's Social Media Links
Goodreads Profile
Facebook Profile
Twitter Account