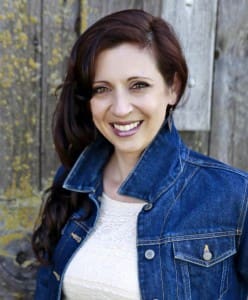 Tell us about yourself and how many books you have written.
Hi there! I live in Petaluma, California, and am the author of 7 books. I am married and the mom/stepmom to three teenagers and a ridiculous teenage dog. When I'm not writing, I am manning the website and social media for my local newspaper, The Press Democrat.
What is the name of your latest book and what inspired it?
My latest book is called "Reclaim Your Creative Soul," and is the answer to the question I have received often: How do you manage to find time to write when you work full-time, volunteer, and are raising a family? I wanted to offer inspiration to people who want to tap into their creative side but believe they are too busy to do so. In this book, I share how to create order to the ordinary and busy parts of your life, and then create boundaries around the time you find for your art.
Do you have any unusual writing habits?
I don't know about unusual. I prefer writing in a comfy chair on my lap desk over working at a regular desk. Even a coffee shop works better for me.
What authors, or books have influenced you?
I fell in love with Anne Lamott's brutal honesty the first time I ever read her. She let it be okay to not be perfect, to even be an ultra messy human being. I also love Liz Gilbert, who also embraces imperfection, but also radiates total sunshine. I love Colleen Hoover, who I didn't discover until after I started writing, and who both inspires me as a fiction novelist (even if we write different genres) and who writes books I can't read fast enough. I have read "The Lovely Bones," by Alice Sebold at least a half dozen times, mostly because her descriptions make me want to drown in her words. I also love "Peter & Wendy," so much so, I have a Tiger Lily book coming out in May. And I love the author Tim Farrington, who once served as a monk in San Francisco, and scattered some of his experience in the book, "The Monk Downstairs." I've read all of his books, because like Alice Sebold, he has a beautiful way with description.
What are you working on now?
After "Reclaim Your Creative Soul" publishes, I am wrapping up my Peter Pan fan fiction, "Loving the Wind," told through the eyes of Tiger Lily. This book is probably the most fun I have ever had writing.
What is your best method or website when it comes to promoting your books?
All of my information and my blog are located at crissilangwell.com. I also have a website at northcoaststories.com, dedicated to offering inexpensive book services (copyediting, formatting, etc.) to indie authors.
Do you have any advice for new authors?
Potential readers will never find you if you don't market your books. You can write the most prolific book ever, but if you don't get the word out, no one will discover you. Luck has no part of success. You have to market yourself to make your way as an author.
What is the best advice you have ever heard?
"It's a great lesson about not being too precious about your writing. You have to try your hardest to be at the top of your game and improve every joke you can until the last possible second, and then you have to let it go. You can't be that kid standing at the top of the waterslide, overthinking it…You have to let people see what you wrote."
― Tina Fey, Bossypants
What are you reading now?
I'm re-reading "Ugly Love," by Colleen Hoover. I know! I'm such a fangirl! But the last great book I read was "The Alchemist." That book was so deep, I'm still coming off of it. So I needed a lighthearted read.
What's next for you as a writer?
After I release "Loving the Wind," I will be working on the sequel to my book, "Come Here, Cupcake," which I hope to publish by this December. I am also trying to grow my North Coast Stories business to help struggling indie authors get their books out there.
If you were going to be stranded on a desert island and allowed to take 3 or 4 books with you what books would you bring?
"The Lovely Bones," by Alice Sebold, because I could read that over and over. "Eat. Pray. Love.," by Elizabeth Gilbert, because I learn something new about myself every time I read it. And the Bible, because it speaks to me.
Author Websites and Profiles
Crissi Langwell Website
Crissi Langwell Amazon Profile
Crissi Langwell Author Profile on Smashwords
Crissi Langwell's Social Media Links
Goodreads Profile
Facebook Profile
Twitter Account
Pinterest Account