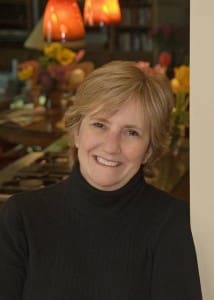 Tell us about yourself and how many books you have written.
If you count two pencil-written paragraphs as stories, I've been writing a long time. The move from those tiny spy stories to novels took a few decades of life. I started my professional writing career as a journalist then wandered into corporate communications, but nothing satisfied the itch to write with total creativity. The Loft in Minneapolis gave me permission to explore the bigger world of writing.
Writing three books of speculative fiction has surprised me. When "Minnesota Cold" first began I believed I was writing the story of a woman looking back at an amazing life. That wasn't how my writing group or publisher saw the book. The influence of writers like Margaret Atwood plays throughout the development of Sally Dodge's story. The "Ashwood" trilogy followed "Minnesota Cold" with the final book scheduled for June 2014 release.
All of my books feature strong female protagonists. Having worked in senior management at a number of large corporations I admire every woman who steps into leadership. Growing up in a multi-generational household, I also admire the challenge of those who care for children and manage a home.
My practical and creative sides make life interesting. I have a masters degree with a major in labor economics that seemed like the right thing when I was doing corporate human resource management and a MFA in creative writing that was the right thing the launch my next career once "Minnesota Cold" was picked up by a publisher.
What is the name of your latest book and what inspired it?
"Minnesota Cold" will be featured as a free Kindle download May 29 through June 2. My latest book, "Harvesting Ashwood: Minnesota 2037", is the second book in a speculative fiction family trilogy which begins after a global economic depression. The final book will be released in 2014.
I began the "Ashwood", the first book of the trilogy, in 2007 following an evening of poetry reading during my MFA residency. In particular the voice of Tim Seibles, a strong metro-inspired poet, brought me to my laptop around midnight to write the first sentence: "The great grey house invited no visitors." That sentence would change and become embedded in the final opening chapter.
"Harvesting Ashwood: Minnesota 2037" stays with the family as the world economy begins to regain steam and the large government safety net built in 2030 must be assessed. I am fascinated by thinking how we would rebuild the country if we were forced to make those decisions. Would politicians and corporations push to restore the old order or start anew?
Do you have any unusual writing habits?
When I was working full-time and raising kids I had awful habits. I felt I couldn't write unless I had at least two hours and I had to have music playing and I started each precious session by playing three hands of solitaire on my computer. In other words, I let a lot of opportunities escape.
Today I can write almost anywhere. I like music in the background, but can't deal with hearing it through headphones. I prefer to write where there is a window and really love being able to see trees or water or a busy metro street.
What authors, or books have influenced you?
My favorite authors are eclectic. Margaret Atwood's "The Handmaid's Tale" and "The Children of Men" by P.D. James are my go-to speculative fiction books, although both are better known for other work. There are so many good writers in this genre–James Howard Kunstler, Haruki Murakami, Suzanne Collins and Hugh Howey to name a few.
I trust Anita Shreve and Jodi Picoult to write good books that will entertain me. The language of David Rhodes, Tim O'Brien and Pat Conroy fill me with dreams of mastering the rhythm and sound of words.
What are you working on now?
Two books are currently on my work plan. "Leaving Ashwood" (working title) will be released in June 2014 and completes the Ashwood trilogy. I am also in revision of a book about the conversations of a young middle-age woman who is pregnant and abandoned by her man with her father who is fighting cancer. The story takes place on a family farm in Wisconsin where the daughter stays to be close during both crisis.
What is your best method or website when it comes to promoting your books?
My website is cynthiakraack.com. I also blog, use Facebook and Twitter.
Do you have any advice for new authors?
My writing group is insanely important in my writing process. I have had many people ask me how to get published and am still surprised by how many have never asked others to read their manuscript. They say they don't really want anyone's opinion. They have a lot to learn!
Write a lot and often. Throw away a good part of what you write. When you are serious about a piece, force yourself to describe what the story is about in thirty words or less. Discipline yourself to write a short title (5 words or less) for every chapter before you write it, then go back and see if the title and paragraphs agree. I don't outline my books chapter by chapter, but I do write a synopsis before I begin the book. Minnesota Cold wasn't written that way because I was inexperienced.
If you're trying to break into this scene there are many possibilities.
What is the best advice you have ever heard?
Understand what success means for you and run for it. That might mean self-publishing and having copies to give to friends and family. It might mean placing a some magic level in Kindle's top 100. If you let others define your success you might never be happy.
What are you reading now?
I read more than one book at a time. I recently finished "Gone Girl" by Gillian Flynn and "Being Esther" by Miriam Karmel. In non-fiction I'm reading "Daily Rituals, How Artists Work" by Mason Currey.
What's next for you as a writer?
I have two books to market. One is about an American family discovering the fragility of their adult relationships when a crisis shakes their ways of being together. The other is the book I mentioned above about conversations of an adult daughter and her ailing father.
What is your favorite book of all time?
I'm going to name three: While I haven't read it for many years,"War and Peace" is my favorite classic. Pat Conroy's "The Prince of Tides" and Margaret Atwood's "Cat's Eye" are more contemporary works.
Author Websites and Profiles
Cynthia Kraack Website
Cynthia Kraack's Social Media Links
Twitter Account