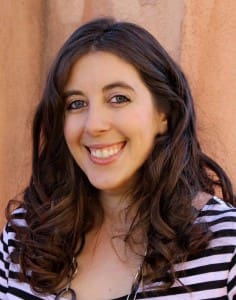 Tell us about yourself and how many books you have written.
I'm an Associate Editor of Mathematics by day and a blogger for the B&N Teen Blog by night, as well as a former (for now) Copy Editor, Production Intern and Fashion Intern. I pretty much live on Twitter (but literally live in New York City), and my newest book, Right of First Refusal, will be my fifth book published. (The sixth, Out on Good Behavior, releases in June.)
What is the name of your latest book and what inspired it?
My latest book is called Right of First Refusal, and it's a companion to my first New Adult novel, Last Will and Testament. It's a sports romance about a lacrosse player named Cait whose new roommate turns out to be dating an old flame Cait never expected to see again, and how she deals with the fact that her feelings for him have never really gone away. The idea of Cait and the guy, Mase, knowing each other from sports camp was definitely inspired by the fact that I spent many years as a camper myself, then returned there for two years to work as sports staff. It was really fun to mentally revisit that setting!
Do you have any unusual writing habits?
Not really, but because I have a fulltime job, it does mean I've become pretty good at writing in unusual places – in my notebook or on my phone when I'm on the subway, or when I take myself out to lunch, in particular.
What authors, or books have influenced you?
Courtney Summers was a really groundbreaking YA author for me because she proved characters don't have to be sweet (and frankly boring) for you to care about them, and for them to get a story. She inspired me to write bolder, real female main characters who exhibit very real flaws that just make them human. And in NA, Leah Raeder's books were instrumental in helping break me out of a certain comfort zone.
What are you working on now?
Right now I'm working on the final book in this NA series, which is called Out on Good Behavior and features a romance between an experienced pansexual girl named Frankie (who's the third in the BFF trio of the series) and a sweet southerner named Samara, who's just coming to deal with her own sexuality.
What is your best method or website when it comes to promoting your books?
I'm a huge fan of social media, especially Twitter – nothing's been better for promoting my books than talking about them (and others) there. Of course, that's only a fraction of the conversation, and that's my favorite part about it.
Do you have any advice for new authors?
Recognize when you're just making excuses to quit – like constantly editing your first five pages instead of finishing a draft – and stop it.
What is the best advice you have ever heard?
Always write forward.
What are you reading now?
I'm currently beta-reading a gay NA romance, and hopefully my next read will be The Smell of Other People's Houses, by Bonnie-Sue Hitchcock. I've heard fabulous things about it!
What's next for you as a writer?
Finishing up my next NA, and then hopefully returning back to YA for a while. I'm in the middle of a draft of a dual-POV contemp YA inspired by the War of the Roses, and I'm looking forward to finishing it!
If you were going to be stranded on a desert island and allowed to take 3 or 4 books with you what books would you bring?
Black Iris by Leah Raeder
Jellicoe Road by Melina Marchetta
The Sky is Everywhere by Jandy Nelson
The Bible – great story inspiration in there!
Author Websites and Profiles
Dahlia Adler Website
Dahlia Adler Amazon Profile
Dahlia Adler Author Profile on Smashwords
Dahlia Adler's Social Media Links
Goodreads Profile
Facebook Profile
Twitter Account