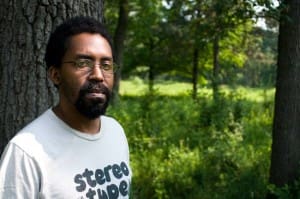 Tell us about yourself and how many books you have written.
My name is Dane Swan, I'm a Bermuda raised, Toronto based internationally published poet, writer, and musician. His first collection, Bending the Continuum was launched by Guernica Editions in the Spring of 2011. The collection was a recommended mid summer read by Open Book Toronto. In 2013 Dane was short listed for the Monica Ladell Award for his poem "Stopwatch."
My second collection with Guernica is slated for a 2015 launch, and I am currently looking for a publisher for my first novella.
What is the name of your latest book and what inspired it?
"L _ _ _": A poetic study of relationships. I was inspired by the immediacy of the new digital music industry and wondered if I could provide a similar opportunity in literature for associates of mine. Some are poets who had never been published, while others are well into their journey as respected poets.
Do you have any unusual writing habits?
I think most writers have their idiosyncrasies. I often write notes on my cell phone when I'm out. My friends joke about my need to isolate myself to write. It's about creating the right head space.
What authors, or books have influenced you?
I try to read a diverse collection of authors. Everything from post-modern poetry to classic literature.
What are you working on now?
Right now I'm promoting "L _ _ _", getting ready to submit the final draft for my book with Guernica and hunting down a publisher for my novella.
What is your best method or website when it comes to promoting your books?
LOL…I'll let you guys know.
Do you have any advice for new authors?
Read, read, write, fail, and repeat.
What is the best advice you have ever heard?
A very famous author I admire was surprised that I was a poet who did't drink…lol. Sorry that's not advice. The best advice you can get is by reading books. That's where I find the best advice.
What are you reading now?
The Coyote Kings….by Minister Faust
What's next for you as a writer?
I'm presently working on a multi-media one man show.
If you were going to be stranded on a desert island and allowed to take 3 or 4 books with you what books would you bring?
I guess a bible, probably a Boondocks anthology, and a blank notebook to write on(assuming I have a pen).
Author Websites and Profiles
Dane Swan Website
Dane Swan Author Profile on Smashwords
Dane Swan's Social Media Links
Facebook Profile
Twitter Account