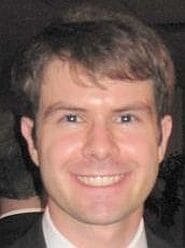 Tell us about yourself and how many books you have written.
Hello! I've been writing since I was nine years old, starting with comic books. It's best for all involved that no one ever sees those. I've written several plays, including a full-length that was performed in a small Chicago theater a few years back. I'm training for my black belt in Thai kickboxing, despite my asthma. I once jumped out of an airplane, despite having hated roller coasters as a child. So I seem to do things despite myself.
I've launched two e-book series in the past several months, Earths in Space and RIP. I wrote lots more before those, but most of that should probably remain hidden. Some of it might get dusted off later, though.
What is the name of your latest book and what inspired it?
My latest book is the first RIP novelette, and it's titled "Touch." Here's the series blurb, for context:
Opening yourself up to a whole new world can leave you vulnerable — but it's the only way to grow. That's what Rip Cooper has to do when he learns he can perceive ghosts with his five senses as if they were flesh and blood people, and he's just as solid to them — in fact, the only solid thing to them. This young loner has to overcome his fears and kill dead people to prevent them from corrupting the living. He works alongside an impure angel and his ex-best friend's ex-girlfriend as they teach him how love can conquer fear.
End blurb.
I was thinking about ghosts one night, and I thought, hmmm, what if they weren't intangible…and what if they were solid only to one or a few people? Because those are natural thoughts to have, right?
Toward the beginning of the book, you'll come across a skeleton structure of a historic church. That's inspired by an actual historic church in Hanover County, Virginia, called Polegreen Church, and it, too, is commemorated by a frame structure. I was there listening to paranormal experts discuss ghosts, and that got me thinking. (Let me be clear: Rip is not me. I can prove it, too, using my total inability to perceive ghosts.)
Do you have any unusual writing habits?
I do that thing people say you shouldn't do — I start editing before I complete the first draft. It's a confidence-booster, basically. The first draft is always terrible, and I hate having page after page of garbage. By doing a little editing up-front, it will be less depressing later on.
What authors, or books have influenced you?
Joss Whedon's screenwriting has been a big influence. In fact, my series are structured almost as television seasons with standalone episodes that build into larger arcs. Plus, his stuff is so much fun. It's infectious.
Jim Henson sparked my imagination in the first place. I owe much to him, without ever having met him.
Oh, you want book authors? Well, I suppose they're all right, too. I particularly enjoy the writing styles of Mark Twain, Kurt Vonnegut, J.K. Rowling, and Douglas Adams. They've all got a great sense of fun.
What are you working on now?
More Earths in Space and more RIP. The first Earths contains the first two novellas of the series, and the first RIP is just the first novelette. The next volumes will be bigger. The second Earths in Space will have four new novellas, and the next RIP will reprint the first novellete and contain four new ones. (Think of the first RIP as sort of a kickstarter program.) It's too soon to set release dates, but work continues on both series.
What is your best method or website when it comes to promoting your books?
I've only been published since late December, so I'm still in the "trial and error" stage. So far, I've learned that trial and error is not a viable long-term strategy, though it is better than not taking any shot at all.
Do you have any advice for new authors?
Just entertain us. Don't set out trying to create the next great masterpiece, and whatever you do, don't write the next Finnegan's Wake.
What is the best advice you have ever heard?
Yoda once said, "There is no try. There is only do or do not." Who am I to argue with Yoda?
What are you reading now?
Les Miserables by Victor Hugo. I'll let you know what I think when I finish it thirty years from now. I've read over a quarter of it, and it's great so far, even if it does have far too much detail. The character seem to sing, or maybe the muscial is influencing my reading experience.
What's next for you as a writer?
Earths in Space and RIP will keep me busy for some time, but I'm also hoping to get back into playwriting as soon as I find the time. The day runs out of hours much too quickly.
What is your favorite book of all time?
I've always had a soft spot for "To Kill Mockingbird," and I think I know why. Naturally, it's because I'm a Superman fan. Atticus Finch is the essence of Superman, just without the powers.
Author Websites and Profiles
Daniel Sherrier Website
Daniel Sherrier Amazon Profile
Daniel Sherrier Author Profile Other Bookseller
Daniel Sherrier's Social Media Links
Goodreads Profile
Facebook Profile
Twitter Account
---
Author Interview Series
To discover a new author, check out our Featured Authors page. We have some of the best authors around. They are just waiting for you to discover them. If you enjoyed this writer's interview feel free to share it using the buttons below. Sharing is caring!
If you are an author and want to be interviewed just fill out out Author Interview page. After submitting we will send it out in our newsletters and social media channels that are filled with readers looking to discover new books to read.
If you are looking for a new book to read check out our Featured Books Page.