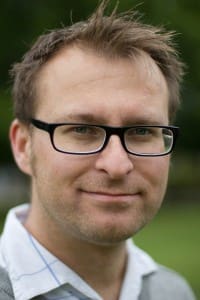 Tell us about yourself and how many books you have written.
I'm a British author of novels and screenplays. I've written 14 books, eight of which were originally published in print by Serpent's Tail, the others I released myself as ebooks.
I also wrote a BBC sitcom based on my first books, The Burglar Diaries (the show was called Thieves Like Us) and my first movie came out in the UK last year. It's called Wild Bill and (I think) has a US release this spring/summer.
I'm now working on several new screenplays, but I think my first love will always be books.
What is the name of your latest book and what inspired it?
The Monster Man of Horror House. The first books I read as a teenager were portmanteau horror novels that featured lots of short horror stories within a novel. A couple of years ago I found one of the books I read as a kid (The Monster Club by Ronald Chetwynd-Hayes) and reread it.
The book hadn't aged particularly well, but it still had something about it and I remembered the thrill I got from reading it first time around, so I decided to write my own.
The Monster Man of Horror House is my tribute to those old spooky classics.
Do you have any unusual writing habits?
I like to listen to music while I write, not all of it relevant to what I'm writing.
What authors, or books have influenced you?
As I say, with this book Ronald Chetwynd-Hayes. But also Stephen King and James Herbert. Brilliant horror writers like this.
What are you working on now?
I've just been commissioned to write a screenplay based on a series of much-loved and best-selling books. And not my own I should add. Too early to give any more details but I'll be able to say more when the contracts are signed.
What is your best method or website when it comes to promoting your books?
I'm terrible at promoting my books. I suck at self-marketing. Just look at how I answered this question.
Do you have any advice for new authors?
Writing is like everything, you can only improve with practice. The first book/story you write will not be the greatest book/story you ever write so don't sit on your laurels congratulating yourself or despairing at how rubbish you are. The next thing you write will be better.
What is the best advice you have ever heard?
Go to a greeting card shop and spend about $200 on a variety of birthday/wedding/sympathy cards and stick them in a drawer when you get home. That way you won't have to waste time going to greeting card shops for a good year or two.
What are you reading now?
Autobiography of a Thief, by Bruce Reynolds
What's next for you as a writer?
I have to go out this afternoon to Hallmark's as I'm running low again.
What is your favorite book of all time?
Animal Farm by George Orwell. Its simplicity is its genius.
Author Websites and Profiles
Danny King Website
Danny King Amazon Profile
Danny King's Social Media Links
Facebook Profile
Twitter Account