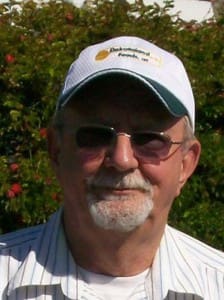 Tell us about yourself and how many books you have written.
Dave Folsom is retired construction project manager and a practicing writer, blogger and photography enthusiast who spends winters in Arizona and summers in South Dakota and Montana. He is married, the father of three grown daughters with a granddaughter and a grandson. Born and raised in Montana, Dave graduated from the University of Montana with a degree in Forestry and spent the first decade of his career working in and around the logging industry. This experience led to his first published short story entitled "Scaling Rexford." which won honorable mention in the 1992 Edition of the University of Oregon's West Wind Review. This work eventually led to his first novel, "Scaling Tall Timber." Dave's published works include "Sonoran Justice," "Finding Jennifer," "Scaling Tall Timber," "The Dynameos Conspiracy," as well as "The Zeitgeist Project," and "Running with Moose," a collection of short stories and essays. He is currently working on a third suspense thriller titled "Big Sky Dead" planned for late 2013 release. More information on Dave's books can be found on his websites: http://www.davefolsombooks.com http://www.davefolsom.net
What is the name of your latest book and what inspired it?
My latest book is titled Big Sky Dead. Inspired by growing up in a small town in Montana and flavored by living in Arizona close to the Border Wars on the southern border this novel looks at a fictional account of the drug and human trafficking problems that plague the country. This book is part of a series of adventures featuring Charlie Draper, a fictional character with plenty of flaws who has a hard view of right and wrong.
Do you have any unusual writing habits?
I like to write early in the morning with copious amounts of coffee.
What authors, or books have influenced you?
I grew up on science fiction, and adventure thrillers by a wide variety of authors.
What are you working on now?
My current work is a fourth Charlie Draper novel, back on the Arizona border and making trouble for drug dealers and human traffickers.
What is your best method or website when it comes to promoting your books?
I use twitter, facebook, and my website http://www.davefolsombooks.com daily, along with many other sites. I also blog on http://www.davefolsom.net
Do you have any advice for new authors?
Write every day or as often as possible, edit, edit, edit, then edit more. Learn better writing skills with every book and make each one a clean and error-free as you can.
What is the best advice you have ever heard?
I had a author friend who suggested writing is a lifetime craft only learned by studying the work of other authors, finding your own voice, and then perfecting your style over at least one million words. I believe he was right; I learn more with every book.
What are you reading now?
I have several dozen on my nook and recently finished A DIFFERENCE OF PURPOSE: A Novel Of The American Civil War by Terry Soileau
What's next for you as a writer?
I'd like to try another SiFi novel now that I have a few books under my belt. It is my favorite genre.
What is your favorite book of all time?
Rendezvous with Rama by Arthur C. Clarke
Author Websites and Profiles
Dave Folsom Website
Dave Folsom Amazon Profile
Dave Folsom Author Profile on Smashwords
Dave Folsom's Social Media Links
Goodreads Profile
Facebook Profile
Twitter Account