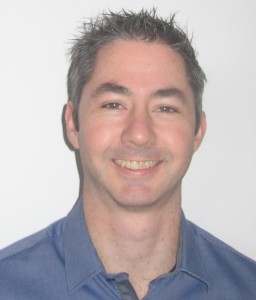 Tell us about yourself and how many books you have written.
I was born and raised in Dun Laoghaire, Ireland. I studied environmental biology and later studied deer biology for my PhD, at University College Dublin. Instead of pursuing my life-long interest in wolves and predator-prey interactions, after completing my doctorate, I taught English in Madrid, Spain, for four years while my girlfriend finished her doctorate in molecular biology. We married and moved to Boston, USA, so my wife could pursue her career and I decided that teaching was a vocation I was happy to continue. After seven great years teaching Biology at Boston's Cathedral High School and Zoology at Bridgewater State College, we returned to Spain three years ago so my wife could set up her new research group in her hometown of Pamplona shortly before our daughter was born.
I have loved writing since my teens. I began with poetry and had one of his first poems published in Voices, a small Dublin poetry magazine at the age of fifteen. Since then several more have been published in journals and anthologies such as Albatross, The Tennessee State Poetry League, Poems of Nature and various anthologies of Forward Press imprint in Britain. I began writing fiction soon after and wrote the novella that would later become Leaving The Pack at the age of seventeen. Though my academic writing took precedence for a number of years, and I am still involved in deer biology and management, I kept writing other things in my spare time and always dreamt of one day being able to do it full time. While living in Madrid, I wrote some non-fiction articles for the Magazine Hot English and while in Boston for the newspaper Dig. There, too, I took a feature-writing class in Emmanuel College I was awarded as thanks for mentoring a student teacher. I prefer fiction writing, though.
I am an avid wildlife enthusiast and ecologist, and much of my non-academic writing, especially poetry, is inspired by wildlife and science. Sometimes I try to describe the science behind the supernatural in my novels. I have written a little bit of everything: to date a four-act play, a six-episode sit-com, around 30 short stories and 4 more novels.
After two more years teaching English and science in a secondary school, last year I moved to a private teaching academy to develop their English program. This has not only given me more time with my daughter and enjoy Pamplona and its surroundings, but also allowed me to finally devote time to fully developing my writing career.
What is the name of your latest book and what inspired it?
My latest book is called Leaving the Pack.
It was inspired by reading Whitley Streiber's novel Wolfen. I thought if a species of intelligent wolves could exist, why not a race of men who were like wild beasts inside, whose hormone and pheromone production was affected by the moon? No reason. It seemed scientifically feasible to me. I started it when I was seventeen as a short novella describing the people and the main characters because I loved the idea, and wanted to create a new world. Over the years I extended it into a novel, because the more I thought about it, the more complex the story became. At the same time, I saw that werewolf stories were becoming popular again – though werewolves were often the second-class citizens of vampire stories! – yet none were like my werewolves. I just wanted to get this angle of the truth behind the myth out there.
Do you have any unusual writing habits?
Not really. I carry some kind of notebook everywhere and scribble ideas, then plaster everything on a word file and start piecing it together like a linear puzzle until I have a layout with lots of bits written and then I fill in the blanks to make a story, and then I edit and rewrite to iron out the inevitable inconsistencies and repetition! It's not unusual – just inefficient!
What authors, or books have influenced you?
Jared Diamond's Guns Germs and Steel, and Collapse, Darwin's On the Origin of Species, James Lovelock's Gaia, EO Wilson's The Diversity of Life, Malcolm Gladwell's books on statistic, and The Spell of the Sensuous by David Abram. have all influenced my thinking.
Hemingway, Steinbeck, Richard Adams, have made me want to excell in my storytelling.
What are you working on now?
Too many things to get them all done as soon as I want them finished! I have been slowly working through a long novel set in the pre-Columbian Caribbean, for many years now. The first draft's about half done, at 130k so far – I'll get there in a few years! I am halfway through (50K) the first draft of a novel I got the idea for just a couple of months ago and am doing my best to get done before summer. It will need some feedback from beta readers and some friends who I have asked for help with research, but the subject matter is a secret until it's submitted (I write too slowly to give away anything too soon!) Besides that, I have written an outline and 30k words of a sequel to Leaving the Pack, which I hope to complete by the end of the year. The third book in what will be a trilogy is sketched out in my head and now and then I am forced to get things down on paper, so there's about 10k of that down. There's also a non-fiction book on the sociology of hunting that I hope to get at least a treatment of finished over the summer. Then there are a few other ideas that have been put in the drawer until I can allow my brain the luxury of getting back to them. They are patient creatures, though, and I think I'll get to them in the next year or two.
What is your best method or website when it comes to promoting your books?
I am only a recently published author, so I have yet to pinpoint which works for me. I am using my facebook page, and my website/blog, which are getting lots of followers, but I don't know if the followers are going to buy my books!
Do you have any advice for new authors?
Keep writing. There is no point waiting till you get a reply from a publisher before going onto the next book. Perhaps the first book will find a home in 5 years or 10, or never, but your 5th book might, and by then, you'll know enough to be able to fix that first book, or just publish your back catalogue very quickly.
What is the best advice you have ever heard?
Let the readers decide if your work is bad, and screw the publishers, to paraphrase JA Konrath. After writing 20 years, it was nice to get a publisher, but I didn't realise until then that others were already making money and entertaining readers having gone around the gate rather than through it.
What are you reading now?
I am on the third book of a trilogy by Philip Mann called A Land Fit for Heroes and I just finished listening on Mp3 (which I do la lot of) to Millennium People by JG Ballard and have started listening to Nemesis by Philip Roth.
What's next for you as a writer?
I will keep developing my blog writing, keep writing poetry and posting some of those and submitting to journals. I hope that I will have a few more books with Tirgearr Publishing by Christmas – a novella called One Night in Madrid which I have just submitted as part of their City Nights series, and a novel set in the west of Ireland that is being edited by the amazing Lucy Felthouse for them. I hope to submit my current WIP there this summer, and the sequel to Leaving the Pack by Christmas, too. At the same time I am seeking a home for a YA paranormal romance and a Chiildren's book about a boy who can see Leprechauns. I have a contemprary fiction novel about begging and drug dealing in Madrid also submitted and waiting for a reply.
If you were going to be stranded on a desert island and allowed to take 3 or 4 books with you what books would you bring?
The Girl in a Swing, by Richard Adams, East of Eden, by John Steinbeck, For Whom the Bells Toll, by Ernest Hemmingway, and Finnegan's Wake. I have not read the latter, but it would take me a while to get through.
Author Websites and Profiles
David J. O'Brien Website
David J. O'Brien Amazon Profile
David J. O'Brien Author Profile on Smashwords
David J. O'Brien's Social Media Links
Goodreads Profile
Facebook Profile