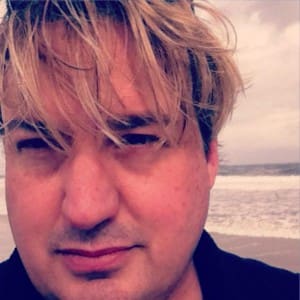 Tell us about yourself and how many books you have written.
My name is David-Matthew Barnes. I'm a novelist, playwright, poet, screenwriter, and television writer. When I'm not writing, I teach college courses in writing, literature, and the arts. I've written twelve novels and several stage plays.
What is the name of your latest book and what inspired it?
My latest book is a novella titled 'Patience is Waiting.' The book started out as a short story many years ago. I was really inspired by the William Congreve quote "Hell hath no fury like a woman scorned."
Do you have any unusual writing habits?
I probably have too many too count, but a few are: I must have a title before starting a big project; I always create an unofficial soundtrack for my novels that I listen to constantly while creating; I don't read other books or scripts while working on a project.
What authors, or books have influenced you?
I really love the classics. I find myself constantly going back to books like 'Wuthering Heights' and 'Jane Eyre' and 'Northanger Abbey' and authors like Edgar Allen Poe and Shakespeare and Tennessee Williams to study the brilliant architecture of how and what they wrote. There's so much to learn from them. In terms of contemporary literature I really admire the works of Hubert Selby, Jr. and Jo Ann Beard.
What are you working on now?
I'm currently finishing the final draft of my next young adult novel, 'The Marijuana Mermaids.'
What is your best method or website when it comes to promoting your books?
In addition to social media, most of my work is marketed by word of mouth. Someone discovers something I've written and they enjoy it and then tell others about it. I'm always amazed when I meet readers and they tell me great stories about how they stumbled upon my books or plays.
Do you have any advice for new authors?
The teacher in me says to study your craft. You owe it to your writing and your readers to know about technique and style. It is very important to write as often as possible. Frequency not only makes you a stronger writer, but it can help you strengthen your voice and lead you to discoveries about your work.
What is the best advice you have ever heard?
Laurie Lawlor, who's a very successful young adult author, is a former professor of mine. She once advised me that in order to have a successful writing career, I needed to think of projects like an airplane: to have something boarding, departing, and landing at all times. I have also followed that advice through out my career.
What are you reading now?
I just finished reading Cyndi Lauper: A Memoir. Growing up, she was my muse. Cyndi Lauper showed the world it was okay to be different, that creativity should be valued and respected and revered. I adore her. To this day, I'm greatly inspired by her commitment to be her and no one else. In the book she talks about one of her favorite personal sayings: "In the darkest place, shed the brightest light." I take those words to heart. They are words to write and live by.
What's next for you as a writer?
I'm working on two new young adult novels.
If you were going to be stranded on a desert island and allowed to take 3 or 4 books with you what books would you bring?
I would definitely have to pick 'Daisy Fay and the Miracle Man' by Fannie Flagg. It's hilarious, poignant, and beautifully written. I first read the novel when I was ten years old. By the end of the first page I knew I wanted to be a writer. I'd also take 'The Boys of My Youth' by Jo Ann Beard, a collection of stage plays by Tennessee Williams, and anything by Judy Blume.
Author Websites and Profiles
David-Matthew Barnes Website
David-Matthew Barnes Amazon Profile
David-Matthew Barnes's Social Media Links
Goodreads Profile
Facebook Profile
Twitter Account
Pinterest Account