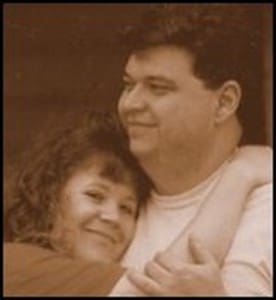 Tell us about yourself and how many books you have written.
Award-winning author Debbie Roppolo grew up in the Blackland Prairie region of Texas, where miles of grassland and her horse were her best friends. Yep, that's right–a modern day version of Laura Ingalls.
She is the author of Amelia Frump and her Peanut Butter Loving Imagination, and Amelia Frump and her Peanut Butter Loving Imagination is Cooking Up a Peanut Butter Storm, winner of a Purple Dragonfly Book Award (2013) Both books are published by DWB Children's Line.
Roppolo's stories have been published in newspapers, magazines, and in several of the Chicken Soup for the Soul books.
Cooking is her second passion, and she is an award-winning baker, and a field editor for Taste of Home magazine.
Married for over twenty years, she now resides in the Texas Hill Country with her husband John, and two children, Jonathan and Joseph.
What is the name of your latest book and what inspired it?
The title of my last book was Amelia Frump and her Peanut Butter Loving, Overactive Imagination is Cooking Up a Peanut Butter Storm. That's a mouthful, isn't it. This book is an cookbook/activity book, and is targeted towards children from 6 to 12 years of age, and their families.
As a child, I had a wonderful time being in the kitchen with my grandmothers and other members of the family. During those moments, not only were we making baked goods and entrees, we were creating something more precious–memories. I created this cookbook because I wanted kids to have that same opportunity with their families.
Do you have any unusual writing habits?
My house has to be completely clean before I begin to write. I'm not quite sure why, but perhaps it's the smell of freshness, or maybe I can relax–housework is done for the day.
I also like to turn on the Scentsy (apple pie scent is my favorite), and Not listen to instrumental music. For me, all this creates the perfect writing environment.
What authors, or books have influenced you?
I've always been a big fan of Beverly Cleary, especially her "Ramona" series. Mrs. Cleary's characters were ones that I could empathize with when I was a child. They encountered the same problem I did in school, and to me, that made the stories more believable. When writing my books, I too try to create characters that are adventurous, but who are aren't perfect, and have problems my readers can identify with.
What are you working on now?
I am writing and illustrating the third book in the Amelia Frump series, Amelia and the Billion-Cajillion Dollar Secret.
In this book Amelia Frump is best friends with Julie, a classmate she's known since kindergarten, and Amelia believes nothing will end that friendship. Nothing, until a new girl moves into the neighborhood.
Meagan Wells is a sweet, fun-loving girl (Amelia's age) who's moved far away from her old friends and school. Julie and Meagan form an instant friendship, and Amelia begins to feel left out, and as exciting as a brown paper bag.
There's a secret that Amelia's teacher, Mr. Perez, has for the class, and Amelia is dismayed when she's partnered with Meagan.
Amelia turns to her imagination for help, but something goes horribly wrong, and she struggles to correct everything before it's too late.
What is your best method or website when it comes to promoting your books?
I love using Twitter, and I promote through blog posts, and my Facebook fan page.
Do you have any advice for new authors?
Ever author receives rejection letters during their career (even Dr. Seuss). The key is to never give up, and believe in yourself. The only true failure you'll experience is if you stop trying.
What is the best advice you have ever heard?
Actually, I have two bits of advice that I try and live by.
The first was from my father. Before his death (when I was 15) Daddy was my cheerleader, appearing at every play performance, band concert, and sporting event I was in. He empowered me by always saying that I could accomplish and be almost anything I wanted, "just as long as I put my mind to it.'
The second was from my husband's cousin. During a conversation about my embarking on a writing career, I gave many reasons why I shouldn't.
My cousin asked if I was afraid of failure. I said I was. He pointed out that we fail at one thing every day of our lives, and the real failure is never having tried at all.
So, these are the two pieces of advice that fuel me. The thing that pushes me over the top when I'm exhausted mentally, physically , emotionally, and assists me in getting a foothold in my goals.
What are you reading now?
I'm an acquisitions editor at DWB Publishing, so…manuscripts during business hours, and during my personal time, A Marriage Made in Heaven… or Too Tired for an Affair by Erma Bombeck.
What's next for you as a writer?
I'm working on my own collection of humorous parenting stories (Erma Bombeck-type), and I've considered writing another cookbook.
If you were going to be stranded on a desert island and allowed to take 3 or 4 books with you what books would you bring?
That's tough. There's so many books I've enjoyed during my lifetime.
But…
1. The Grass is Always Greener over the Septic Tank by Erma Bombeck
2. The Color Purple by Alice Walker
3. Chicken Soup for the Soul: Tough Times, Tough People
Author Websites and Profiles
Debbie Roppolo Website
Debbie Roppolo Amazon Profile
Debbie Roppolo's Social Media Links
Facebook Profile
Twitter Account
Pinterest Account