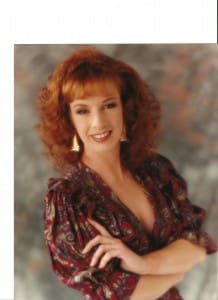 Tell us about yourself and how many books you have written.
I've written 6 complete books so far. My first was a 200K word SF opus, which I consider my apprentice piece. One day I may go back and re-write it to make it fit for publication!
After that, I changed an SF idea I had into a fantasy, aimed at a market in short novels, which promptly folded just as I finished. I'd already started on another set in the same world I'd created, so I continued with that one, and it won a UK Arts Board Award. It also gained me an agent, but subsequently still failed to sell 🙁 This will be my debut Indie published novel, THE PRINCE'S MAN, out on 29th July 2013.
Planned as the first part of a trilogy, I have written about half of the sequel so far, and will be back to it shortly.
In the mean time, I wrote, sold, and had published two non-fiction books: THE BUILDING BLOCKS OF TRAINING and THE SUCCESSFUL DRESSAGE COMPETITOR, based on my expertise in the world of dressage.
Going back to my first love, fiction, I've written an Urban Fantasy, DESPRITE MEASURES, which is currently off seeking an agent/publisher, although I'm leaning more towards the Indie route now, and may just go ahead and publish it myself anyway.
What is the name of your latest book and what inspired it?
THE PRINCE'S MAN will be my first published novel, inspired by my joint loves of fantasy and spy stories.
Think James Bond meets Lord of the Rings.
I've always been primarily interested in characters, and although I have (I think) solid plot and world building in place, it's the character development that drives my stories. Since becoming a full time sports coach, I've learned a fair bit of psychology and while I am in no way an expert on the subject, I've learned a lot about it. My characters all have hang ups of some sort, for good reasons, and some are decidedly less mentally stable than others! I do my best to weave their personal journeys into an exciting, fast moving plot with plenty of action.
Do you have any unusual writing habits?
I do my best writing in the wee small hours, and I find it hard to write when there is anyone else around.
I can trace this back to my university years, when I did all my course work first, only writing fiction once I'd finished, usually somewhere around midnight. Once it's dark, and there's no one around to disturb me, I can fully immerse myself in my fantasy world without fear of interruption.
What authors, or books have influenced you?
Far too many to count!
Off the top of my head: J. R. R. Tolkein, Ian Fleming, Peter O'Donnel (the Modesty Blaise books) Ursula Le Guin, Anne McCaffrey, Frank Herbert, David Eddings…
I could go on forever, but then I'd not get my next book written.
What are you working on now?
I've decided to get on with the sequel to Prince's Man.
Underway, I also have the prequel, which is half re-written, plus ideas for novellas to go both with the fantasy series and the urban fantasy, and next in the urban fantasy series too.
Think I'd better get this one done first before I head off at a tangent.
What is your best method or website when it comes to promoting your books?
A combination of:
my blog www.deborahjayauthor.com
facebook www.facebook.com/deborahjay
and twitter www.twitter.com/DeborahJay2
Do you have any advice for new authors?
Write!
You need to get hundreds of thousands of words down before you are anywhere near being an publishable author. Like anything else, writing is a skill that only improves with practice and study.
Also read.
And study what you read that you really love – take it apart and figure out what it was that the author did to make you love it.
What is the best advice you have ever heard?
Take charge of your own writing career.
Although I've had books published, I've learned that unless you are already famous, you won't get any marketing help from your publisher – it's down to you!
That's why the Indie route is so appealing: you will you be doing the same amount of marketing whether you are traditionally published or indie publishing, so you might as well do it yourself and earn more of the proceeds!
What are you reading now?
I've just finished a great little murder/mystery – Death By A Honeybee by Abigail Keam – and I'm about to start a beautiful paperback I won in a giveaway, SORIEL, Starfire Angels: Revelations Book 1, by Melanie Nilles.
What's next for you as a writer?
Publication of my debut!
I'm just tweaking the formatting and have just had a cover reveal, with publication next on the list!
As I will only have one novel out, I will concentrate on getting reviews rather than just go after sales – the advice I'm hearing is that it takes at least 3 books before you really start to get quantities of fans.
What is your favorite book of all time?
Oooh, tricky!
If I must pick just one, then I'll go for THE WIZARD OF EARTHSEA by Ursula Le Guin.
Author Websites and Profiles
Deborah Jay Website
Deborah Jay Amazon Profile
Deborah Jay's Social Media Links
Facebook Profile
Twitter Account