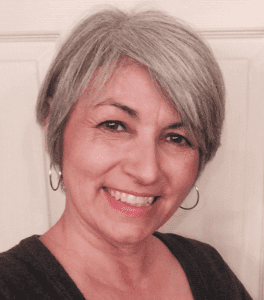 Tell us about yourself and how many books you have written.
I've been a writer for many years, but got serious about 7 years ago. That's when I started a humor column in a local paper which still runs today, and I won a Lowell Thomas Award for travel writing (#humblebrag).
I have been blessed to have many of my essays published. There are links on my blog.
I've written and contributed to six books, but only one novel so far.
What is the name of your latest book and what inspired it?
Matchbook came out of a writing prompt competition to start a story when a character finds a phone number in a matchbook. I was a finalist in the competition, and the character of Carol really grabbed me. I decided that her story needed to be told.
Do you have any unusual writing habits?
I write at a treadmill desk. Sometimes I just stand there, other times I walk, other times I take a break and sit down.
What authors, or books have influenced you?
That's a long list! Ursela LeGuin taught me that women could be heroes in stories, Elizabeth Burg taught me that beauty of expression is valuable. One book, Room, blew me away with the ability to stay in a voice of a child. Song of Solomon made me ache, House on Mango Street gave me hope that my experience of being Tex-Mex Hispanic was worthy of putting into words.
What are you working on now?
I'm working on a second Blue Sage Mystery, this time featuring a young rock climber in the Texas Hill Country. The title is When I Knew You, and it involves profound amnesia, crime, and the tug between a mother and daughter.
What is your best method or website when it comes to promoting your books?
So far Booksends and Fussy Librarian have been the most successful. I'm hopeful about several other e-newsletters I'm testing. Word of mouth is powerful, but landing reviews is the most important. So, if you love a book, review it!
Do you have any advice for new authors?
Make sure all the elements you control – advertising, book cover, editing – are the best you can make it. You've written a story you want to share. Give it the best shot at succeeding!
What is the best advice you have ever heard?
Finish. The. Book. Everything else pales.
What are you reading now?
Reflections on Resilient Living, Home to You, Beacon series by Hugh Howey, Take My Husband Please.
What's next for you as a writer?
I will have at least three more books out by the end of the year; one is the start of a funny mystery series that will lead me into 2016.
I'm hoping to also meet more indies, read more indies, and discover the next amazing book to inspire me on my journey of growth!
If you were going to be stranded on a desert island and allowed to take 3 or 4 books with you what books would you bring?
That's tough. I never re-read books, so it would be a challenge to make it past the first month! Here's a start:
SouthTown by Rick Riordan
Anything by Kurt Vonnegut
Ready Player One by Ernest Cline
Girl on a Train (because I haven't read it, so it would be nice to have something new to read)
Author Websites and Profiles
Desiree Prosapio Website
Desiree Prosapio Amazon Profile
Desiree Prosapio's Social Media Links
Twitter Account